MuchBetter Review – Staying Safe
MuchBetter was launched in 2016. It's an e-wallet that you can control via an app that's simple to use. It's known for its tight safety measures, such as security codes, fingerprint recognition and device pairing. Plus, there's a transaction-review system to prevent fraud.
The method can be found at legitimate casinos. Even though the Ontario casinos don't receive your payment details, you can rest assured that the transactions are encrypted.
We do our due diligence to ensure that an Ontario casino has the appropriate verification procedures and privacy and security policies in place. We only recommend licensed Ontario online casinos.
Did You Know?
MuchBetter has won many awards for its secure mobile payments. That includes the Best Mobile Initiative 2021 from the Banking Tech Awards.
How To Use MuchBetter at Ontario Online Casinos
MuchBetter can be accessed via its app. You can add funds to the e-wallet and then use them to play at an Ontario online casino.
Will You Be Charged Fees By a MuchBetter Casino in Ontario?
We've explored the top online casinos that accept MuchBetter. We're happy to confirm that they don't charge fees for handling transactions with this payment method.
How To Deposit and Withdraw Using MuchBetter in Ontario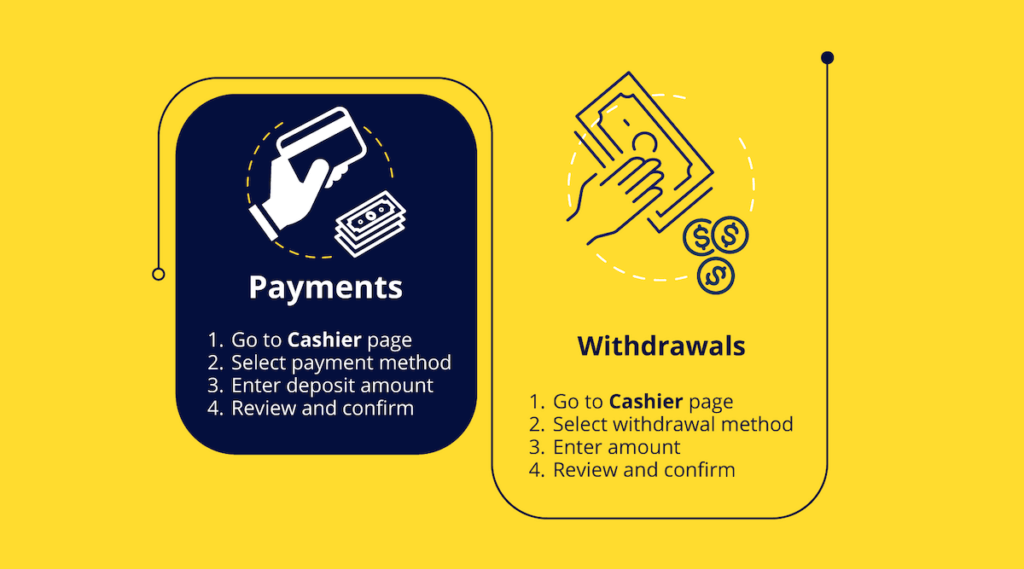 These steps will get you well on your way to playing at an Ontario casino with MuchBetter.
Download the MuchBetter app and create your account
Add funds to your e-wallet
Log in to your casino account
Choose the method as an option from the deposit/withdrawal section
Enter your phone number to connect to your e-wallet
Enter the amount to add/withdraw, review and confirm
Did You Know?
The MuchBetter app is free to use and to set up your account. However, you might be charged fees for deposits and withdrawals, depending on the amount and payment method used.
Solutions To Issues When Using MuchBetter
You can rely on these tips to resolve issues when using MuchBetter.
1. I have funds in my e-wallet, but my deposit failed. What happened?
You have two balances in your e-wallet. Funds need to be in your gaming balance to use for a deposit. Check that you have money available there, or top up with an appropriate method and choose gaming transactions when prompted.
2. I need to verify my MuchBetter account at the casino. What should I send them?
Your statement is suitable evidence. From the app, visit the "More" section. Choose "Statement" and then "Get Statement." You'll receive it as a PDF via your registered email.
3. My withdrawal hasn't appeared. What should I do?
Check your Ontario casino account to see if the withdrawal has been approved and what the anticipated processing time is. If everything looks normal, contact MuchBetter support with the transaction ID, and they'll track it down.
Did You Know?
MuchBetter support is available 24/7 via the app or the website. Use the FAQs, send an email, or use the chat function.
Pros and Cons of MuchBetter Transactions
To find out if MuchBetter is the ideal solution for your casino deposits and withdrawals, check out the pros and cons below.
| PROS | CONS |
| --- | --- |
| Secure transactions | Some fees from the payment provider for deposits and withdrawals |
| Widely accepted | |
| Fast transactions | |
MuchBetter vs. Other Payment Options
MuchBetter is a preferred option because you can access the e-wallet from your mobile device. You don't have to enter your bank details for transactions at the Ontario casino, unlike bank transfers and card payments.
However, compared to options like PayPal, which is free to use, MuchBetter has one drawback: you might be charged a transaction fee when transferring funds using this payment option.
| Features | MuchBetter | PayPal | Visa Debit | Bank transfer |
| --- | --- | --- | --- | --- |
| No need to enter bank or card details | ✔ | ✔ | ✖ | ✖ |
| No fees from the payment provider | ✖ | ✔ | ✔ | ✔ |
| Secure payments | ✔ | ✔ | ✔ | ✔ |
Did You Know?
Your access to your e-wallet and payment approvals is through the app. You can download MuchBetter from the Apple App Store or the Google Play Store.
Mobile Payment Approval With MuchBetter in Ontario
One of the reasons MuchBetter is so convenient is that you can control your money with ease from the well-designed app. It integrates with your device to use your fingerprint or your passcode for approvals. The fact that there might be fees to add or remove money from your e-wallet is one drawback.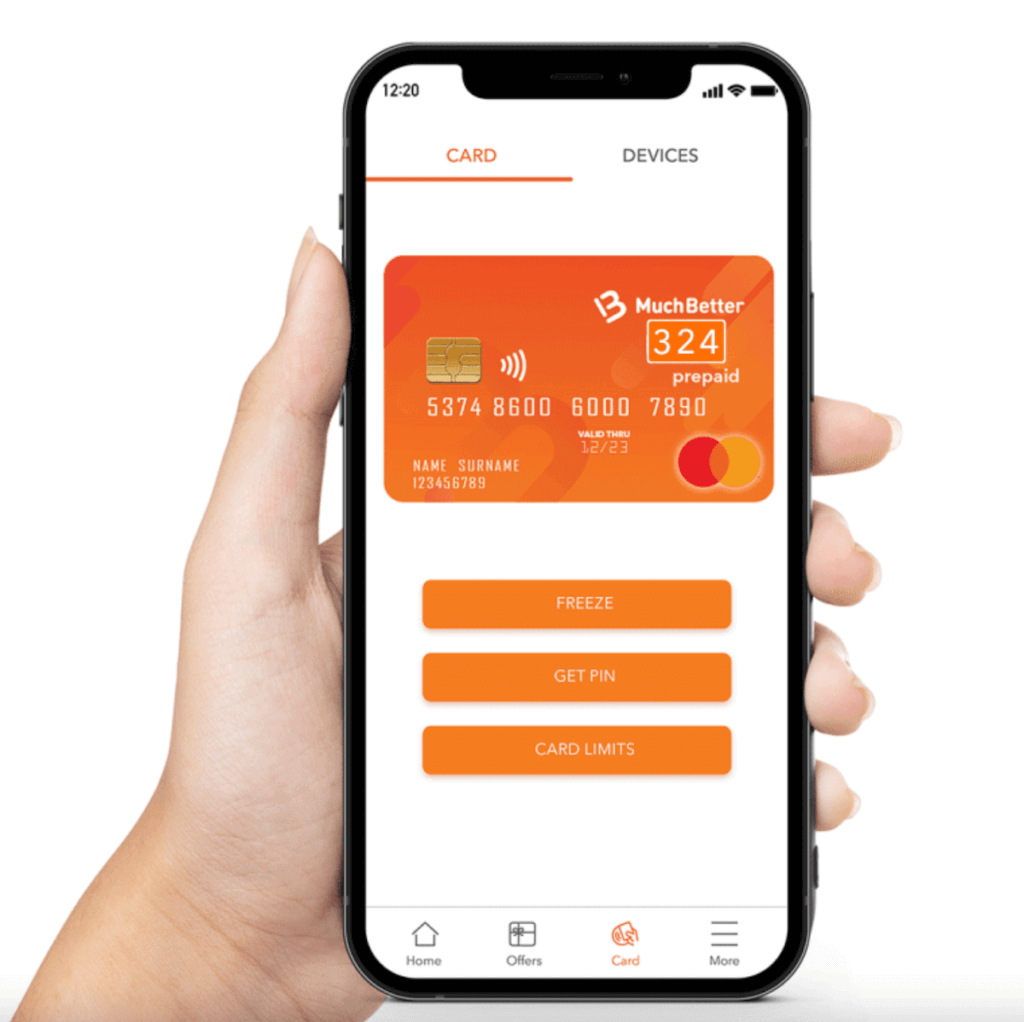 The Method For You
If you were looking for a new payment method, MuchBetter is definitely an option to consider. Not only is it safe and secure, but it's also easy to use. Remember to always read our reviews before choosing a payment method so that you can figure out which one suits you best.
Once you select your desired payment method, like MuchBetter, make sure you read up on responsible gambling so that you always stay within your limits while playing!
Frequently Asked Questions
First, download the app on your mobile device. Follow the instructions to create an account. You'll need to add your name, phone number, email address and address. Create a secure password for accessing the app.
Yes, before you can withdraw, you'll need to verify your account. It involves taking a selfie with your ID and uploading it.
You can't change your phone number. However, you can use the same email to create a new MuchBetter account with your current phone number.
It varies based on the casino's procedures. However, after verification, most withdrawals are processed within 10 minutes.
Yes, MuchBetter works with Canadian dollars.
Yes, you can use it to deposit and withdraw at many top licensed casinos, including PlayOJO, PokerStars, Casumo and ComeOn!.
Author
Casino Content Writer
Kayleigh is a casino content writer for the Canadian market. Before working on this market, Kayleigh was writing for the general US market and further specialised in the Pennsylvania market. Now, she brings her knowledge and experience to the Ontario market! She's been working as a writing professional for the last decade, and she's dedicated to bringing you practical tips, right at your fingertips.