This high volatility slots guide is aimed towards helping players finding the best possible high volatility slot at the best Ontario online casinos! Read on to learn more about what high volatility means, which slots are the best, and more important information.
10 Best High Volatility Slots in Ontario
We know that there are so many high volatility online slots in the Ontario market, so we decided to give you the top 10 online slots you can find in the best Ontario online casinos.
Make sure you read the reviews we have for each slot to learn everything you can!
1. Bonanza Megaways by Big Time Gaming – 96.4% RTP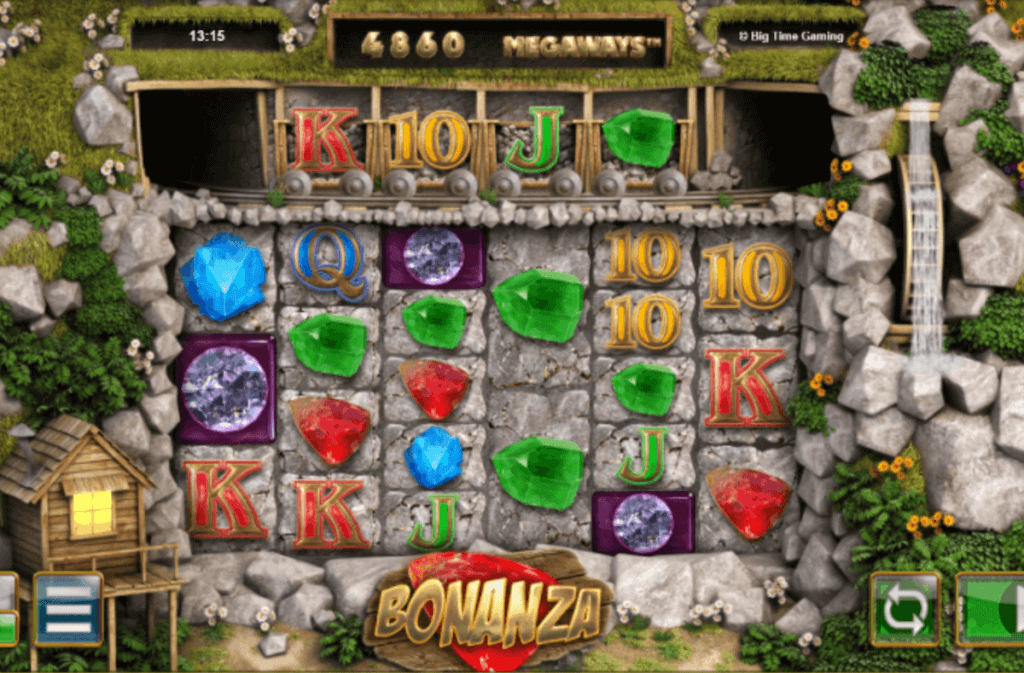 Bonanza Megaways is based off of the original slot, Bonanza. This megaways slot is a new and improved version of the original, and this new version is known for its high volatility level. While there are no jackpots in Bonanza Megaways, players can get up to 12,000x their original bet.
2. Book of Dead by Play'n Go – 96.2% RTP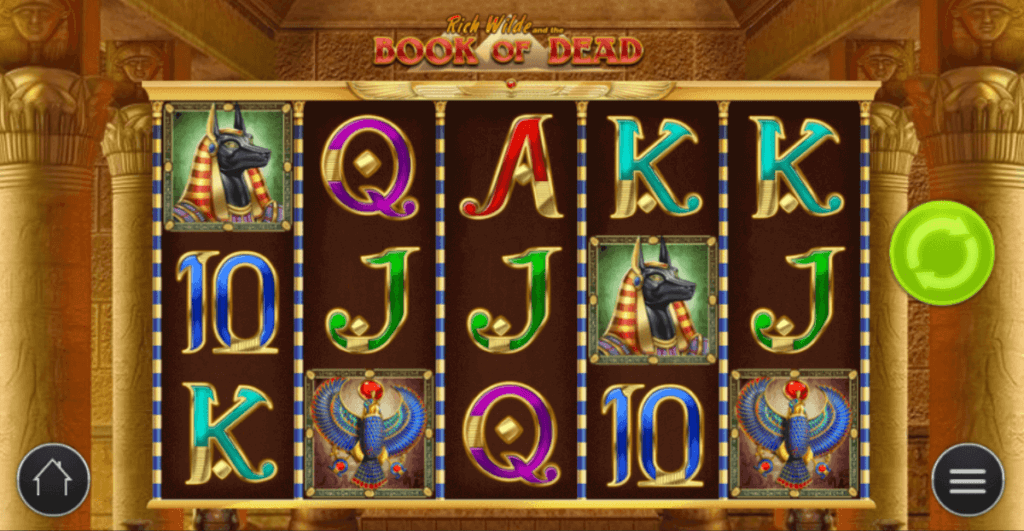 The Egyptian adventure of a lifetime! Book of Dead is part of the popular 'Book Of' series. It has a maximum win of, x5000 your original bet. It has some basic game features, yet it's still one of the most popular slots out there.
3. Ghost of Dead by Play'n Go – 96.2% RTP
Another one part of Play'n Go's series, Ghost of Dead is an absolute hit. The maximum win for this slot is x10,000. Thanks to the game features, you'll get additional free spins, wilds and more.
4. Wheel of Fortune Megaways by Big Time Gaming – 96.5% RTP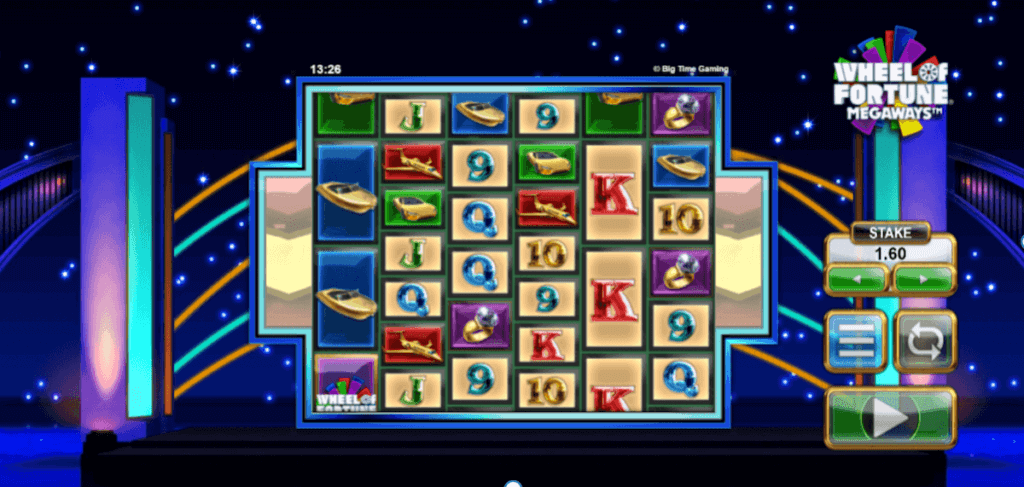 Based off of the popular TV game show, Wheel of Fortune Megaways is a 6-reel slot with a maximum win of x80,150 your original bet. Since the original show's debut, we've seen improvements in the game, and they've all culminated in this slot!
5. Buffalo King Megaways by Pragmatic Play – 96.5% RTP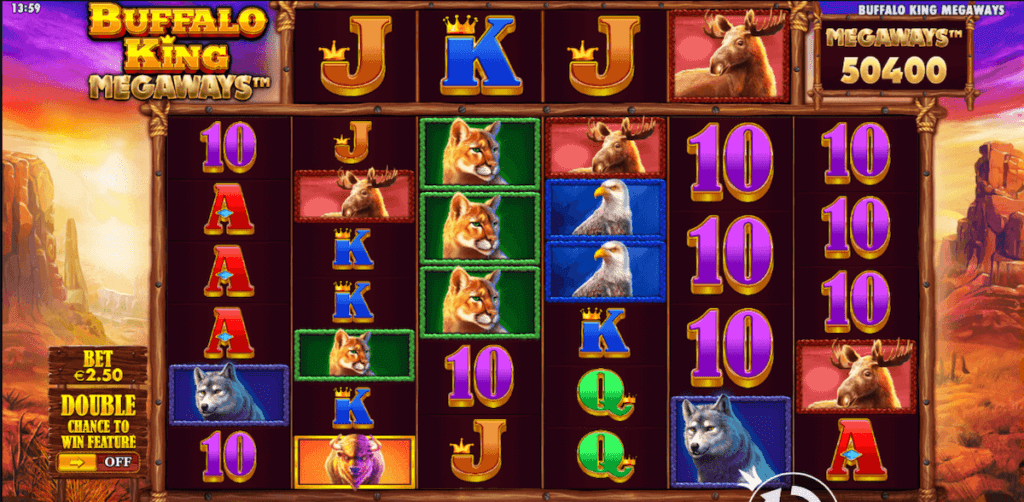 Gorgeous views and the great American outdoors, Buffalo King Megaways has it all. The RTP isn't the highest, but it's still considered good. It has a maximum win of, x5000 and several game features that improve the overall gameplay.
6. Curse of the Werewolf Megaways by Pragmatic Play – 96.5% RTP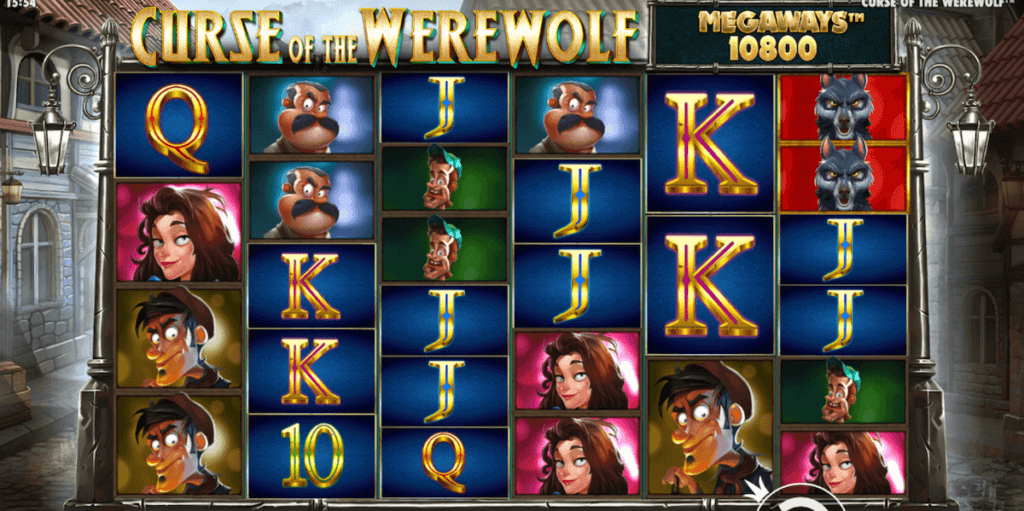 This slot is all spook and fangs! Curse of the Werewolf Megaways follows a 6×6 format and has a maximum win of x40,976. This slot is actually the fourth one Pragmatic Play has put on using the megaways mechanism.
7. Moon Princess by Play'n Go – 96.5% RTP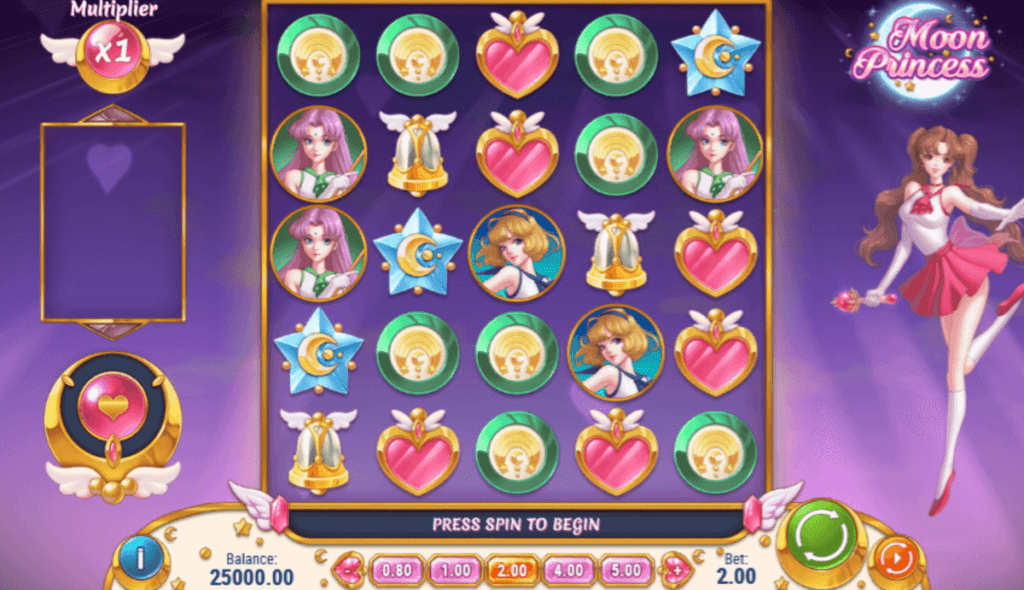 Moon Princess has 5×3 format and is based on the classic manga show Sailor Moon. The slot has original and engaging game features like Girl Power feature, Princess Trinity Bonus feature, Moon Princess free spins, and more! The slot has a maximum win of, x5000.
8. Sweet Bonanza by Pragmatic Play – 96.5% RTP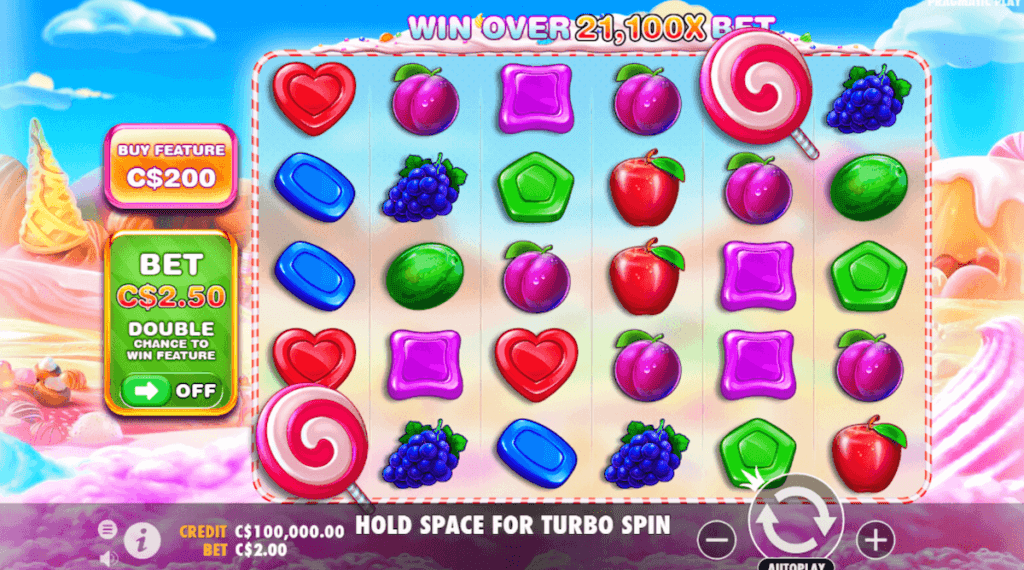 Full of sugar and sweets, Sweet Bonanza is Pragmatic Play's delicious slot. The main feature of this game is its free spins feature that will help you get the maximum win! You can get x21,175 your original bet.
9. Napoleon: Rise of an Empire by Blueprint Gaming – 96% RTP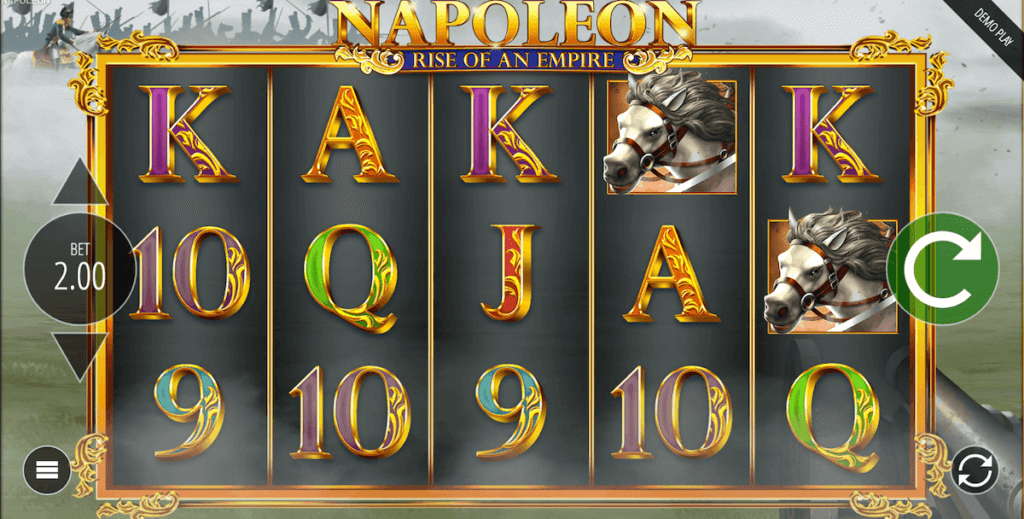 Blueprint Gaming's Napoleon: Rise of an Empire follows a 5×3 format with 20 paylines. It has a maximum win of x10,000 and popular game features like multipliers, free spins and more.
10. Mercy of the Gods by NetEnt – 96.6% RTP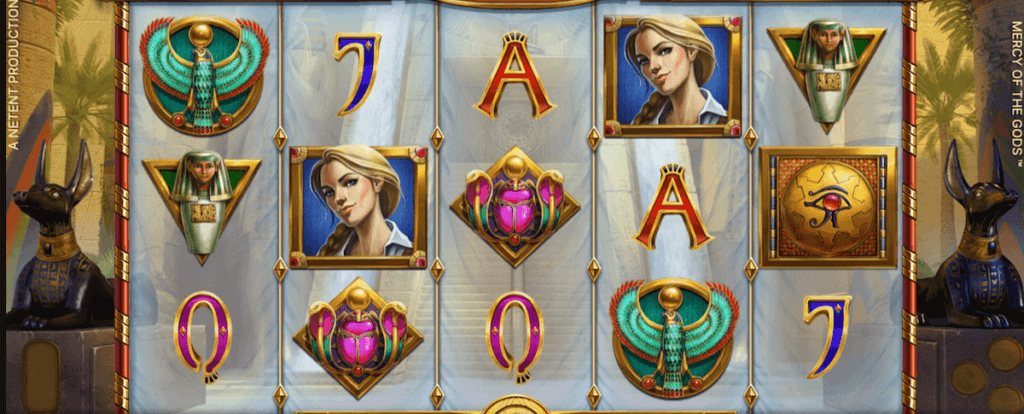 As a progressive jackpot slot, Mercy of the Gods has a potential of x1600 as a maximum win. When it comes to mythology-themed slots, this is by far one of the most popular ones. From sticky wilds to expanding symbols, this game has it all.
What is Volatility & why do you need to know about it?
Volatility determines how often you get winning combinations during a game. The higher the volatility level is, the lower your chances are to get a winning combination, but the rewards you may get if you do get a winning combo, are huge!
If you have a low volatility level, that means you are more likely to get winning combinations, but the rewards that come out of those winning combos, are not as big.
The volatility level is one of the first things you need to find out when choosing a slot. Why? If you're a new player, lower volatility slots may be better suited for you, but if you're looking for something new and a bit more adventurous, high volatility slots are what you need to be looking for.
How is volatility calculated?
We're not here to give you any headaches, but the way volatility (or the volatility index) is calculated is this. Players need to look at different qualities and characteristics, including the paytable, the maximum prize, jackpots, and the RTP percentage.
All the factors, added up together and calculated over a period of time, result in the correct volatility level of your online slot.
Low, Medium or High Volatility Slots – Which one should you choose?
As we already mentioned above, differently-levelled volatility slots have different outcomes and rewards. They also require different bankrolls, risk levels and more. Before you start playing, consider the following factors.
| Volatility | Bankroll | Win | Risk | Pace |
| --- | --- | --- | --- | --- |
| High | Big | Big | High | Slow |
| Medium | Medium | Medium | Medium | Medium |
| Low | Small | Small | Low | Fast |
High Volatility Slots – why choose them?

The big question is, why would you want to pick high volatility slots over any other slot? Instead of giving you just one answer, we're going to give you a list of reasons why.
Super exciting wins
High payouts
Engaging gameplay
More game features
What is Medium Volatility?
If you don't want to play Ontario online slots with high or low volatility, but you just need something in between, you can settle for Medium volatility slots. Online slots with this level of volatility have the best of both worlds. You get more game features and winning combos than low volatility slots, and less gameplay risks than high volatility slots.
What does Low Volatility mean for Slots?
Low volatility slots are usually better suited for new players or players with a small bankroll. During the gameplay of a low volatility game, you can come across winning combinations on a more regular basis, but the rewards that are given out from the game features, are usually small rewards.
Latest High Volatility Slot Games
New slots are coming out all the time in Ontario, and we always make sure to list the best ones for you. Here are the best high volatility slot games in Ontario!
1. Wild Falls 2 by Play'n Go – 84.20%/ 96.20% RTP
After 3 years since the launch of the first game, Wild Falls 2 is finally here. It follows a 5×3 format and has 30 paylines. Game features include wilds, free spins, Super version and more.
2. Sahara Riches Megaways Cash Collect by Playtech – 87.58%/ 94.83% RTP
Although Sahara Riches Megaways Cash Collect doesn't have a high RTP, there are exciting features that this game has. It uses the Cash Collect mechanism and there are 86,436 ways to win.
3. Fury of Odin by Pragmatic Play – 95.97% RTP
Another mythology-themed slot is coming our way. Fury of Odin has 117,649 ways to win, and it also has an exciting bonus-buy feature that allows you to get more free spins to play the game.
Best High volatility Slot Providers
Different slot providers are known for different types of games. Here, we've compiled a list of the best high volatility slot providers in the Ontario market.
1. Pragmatic Play

Pragmatic Play has some of the best online slots in the Ontario market. Founded in 2015, this provider has licenses across the whole world, and they keep coming out with hit after hit.
2. Play'n Go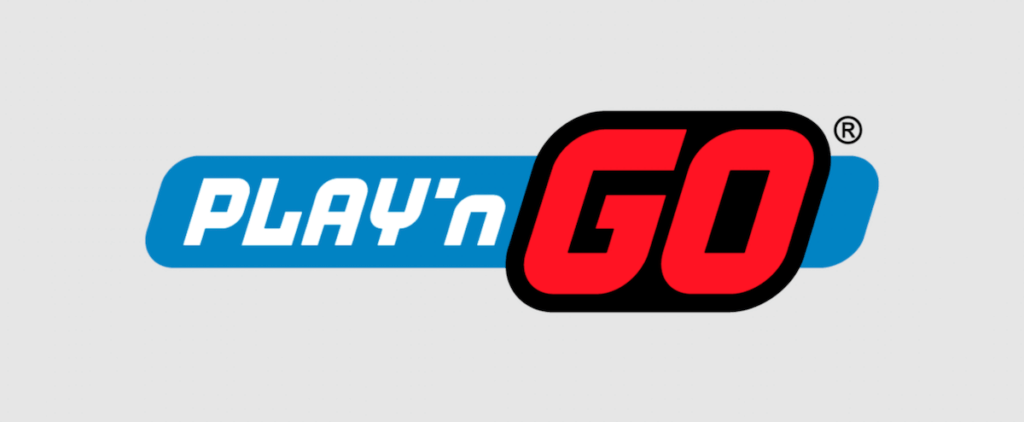 Responsible for a few amazing slots, Play'n Go has been developing games since the 90s. They're known for their mechanisms including Cluster Pays, Hidden Wilds, Dynamic Payways and more!
3. Big Time Gaming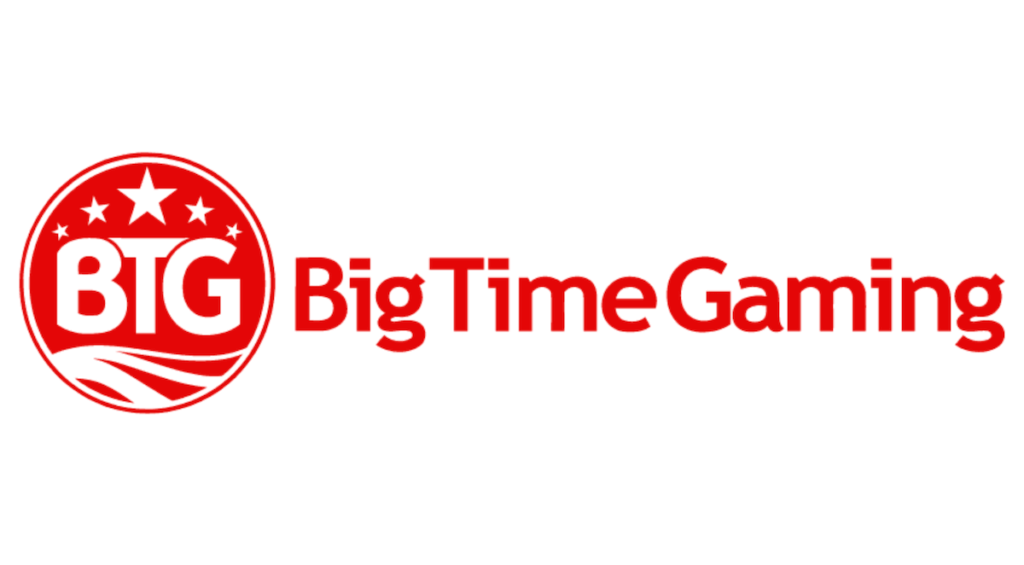 Big Time Gaming are known for their world-renowned mechanism, Megaways. It became so popular that they started licensing it out to other providers. This mechanism also produces some high volatility slots.
Where to play the best high volatility slots
New online casinos are added on a regular basis in Ontario, so we've decided to list the top ones to find high volatility slots!
BetRivers
Who said volatile is bad?
High volatility slots are a fun time. Remember to read this guide from top to bottom before you start playing, so you get an idea of how things should go.
We've listed the top slots and the top places to play them, now it's up to you! Save this guide to remain updated on the latest about high volatility slots.
In the meantime, make sure you check out our Responsible Gaming page to learn more about playing responsibly.
Frequently Asked Questions
Yes, high volatility slots are regulated and legalized by the AGCO and IGO.
This should be one of the first things you look up when choosing a new slot. You can find this information at the top of our reviews.
All players can play these slots, but you need to have a high bankroll and some experience.
Almost all online casinos in Ontario have these slots. It all depends on how large the online casino's game library is.
Not all high volatility slots have high RTP percentages.
We'd say that Pragmatic Play, Play'n Go, and Big Time Gaming have the best ones.
Author
Casino Content Writer
Kayleigh is a casino content writer for the Canadian market. Before working on this market, Kayleigh was writing for the general US market and further specialised in the Pennsylvania market. Now, she brings her knowledge and experience to the Ontario market! She's been working as a writing professional for the last decade, and she's dedicated to bringing you practical tips, right at your fingertips.