Keep an eye out for High RTP Slots when playing at your favourite Ontario online casino to maximize your chances of having a better online gaming experience. Read this review to find out about these slots, who creates them and where to find them.
Top 10 Slot Games with the Highest RTP in Ontario
Not sure where to start when it comes to choosing the best high RTP slot to play? Well, don't worry; our team has compiled a list of the best and highest RTP slots available at online casinos in Ontario. Ready to play?
1. Book of 99 by Relax Gaming – 99% RTP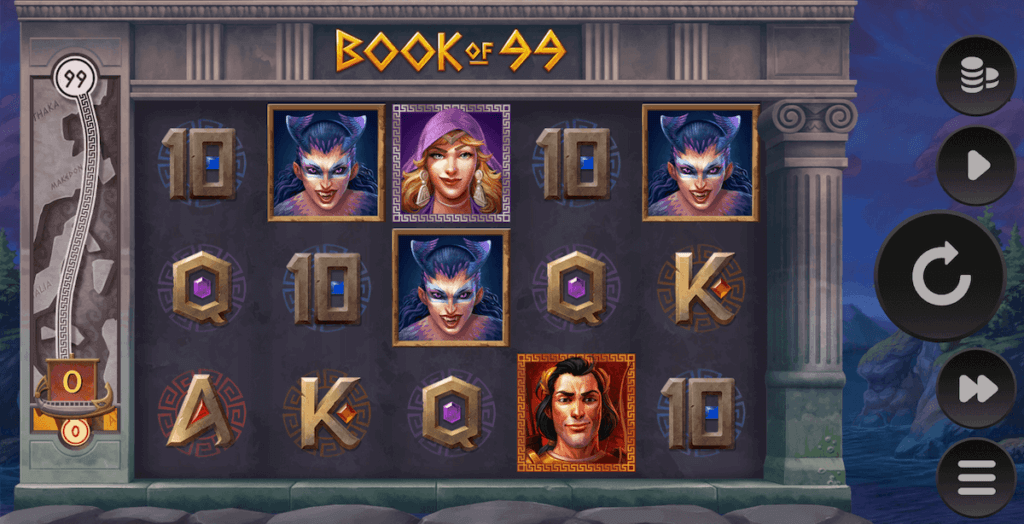 Book of 99 is perhaps one of the best slots with the best RTP from Relax Gaming! Set in Ancient Greece at a time when mythical creatures were all around, and warriors led. The slot has a maximum win of x12705 and high volatility level, making possible wins awesome. Book of 99 follows a 5×3 grid format and has ten paylines. Game features include Expanding symbols, Free spins, scatters, and Symbols Collection.
2. Marching Legions by Relax Gaming – 98.1% RTP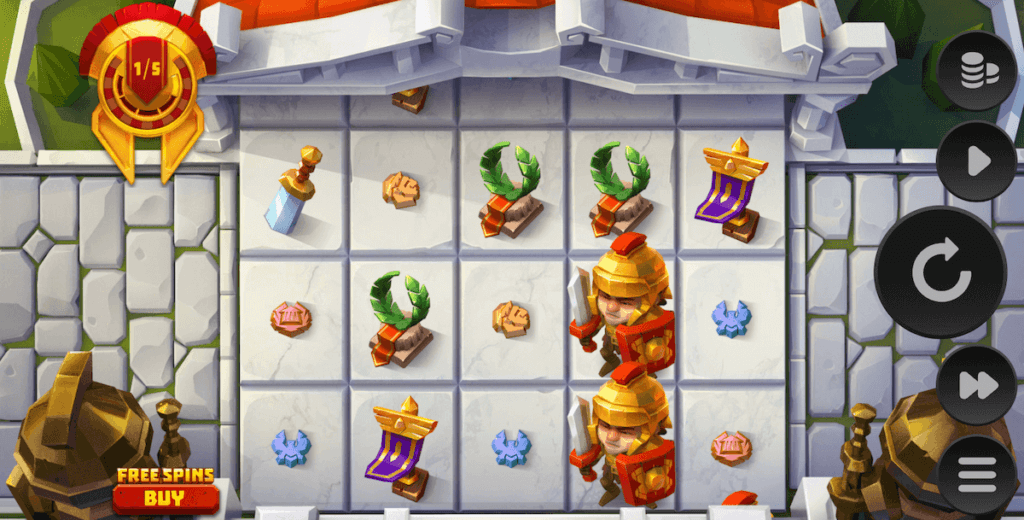 Get ready to command your legion in Ancient Rome, and you can do it by taking advantage of that remarkable 98.1% RTP. Marching Legions follows a 5×3 grid format with a maximum win of x10,000. The Nudge feature in this game allows players to complete legionnaire stacks in order to get more wins! Other game features include Re-spins, and the bonus buy feature.
3. Money Cart 2 by Relax Gaming – 98 % RTP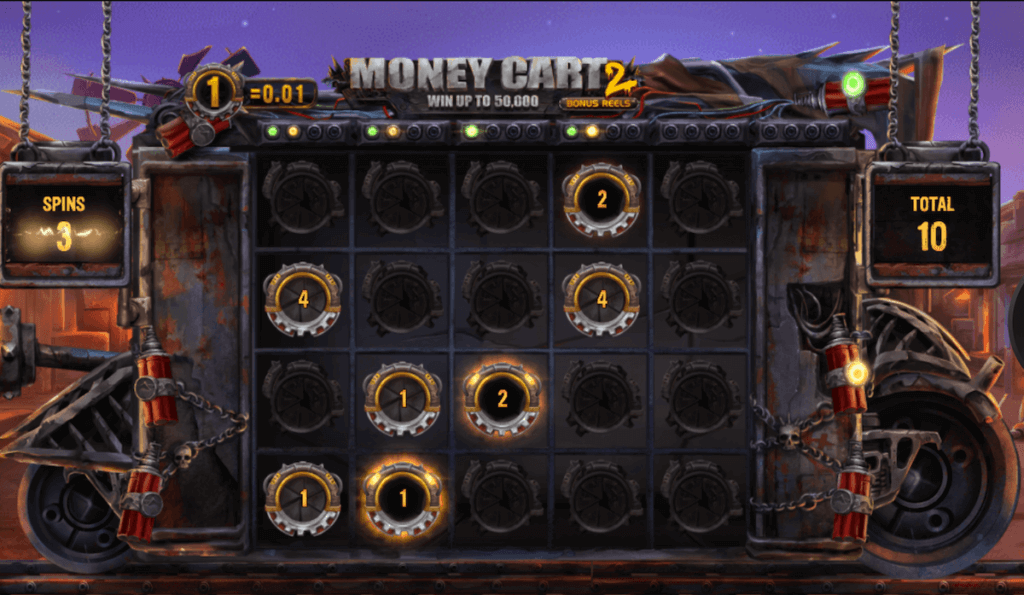 Money Cart 2 is a super popular Relax Gaming slot that's an Ontario fan favourite. Why? It has one of the best slot features – The Hold & Win Feature. This is considered to be the main feature of Money Cart 2 so make sure you trigger it ASAP. Your payouts depend on it! The amount of game features this game has available is almost ridiculous since there are so many, but that only means your gameplay will be all that more engaging. These include Payer, Collector, Sniper, Necromancer, Reset Plus, and a lot more!
4. Ghostbusters Plus by IGT – 98% RTP
When it comes to the RTP of Ghostbusters Plus by IGT, the RTP ranges, but if players manage to take advantage of all the game features, the RTP can be as high as 98%. The lowest the RTP of this game can be is 93.99%. With this being a medium volatility slot, it's the ideal slot for a lot of players. The maximum win of Ghostbusters Plus is a whopping x25,000 your original slot. Some game features include Ghost Battle, Ghost Wilds, Level Up, Equipment Feature and more.
5. White Rabbit by Big Time Gaming – 97.4% RTP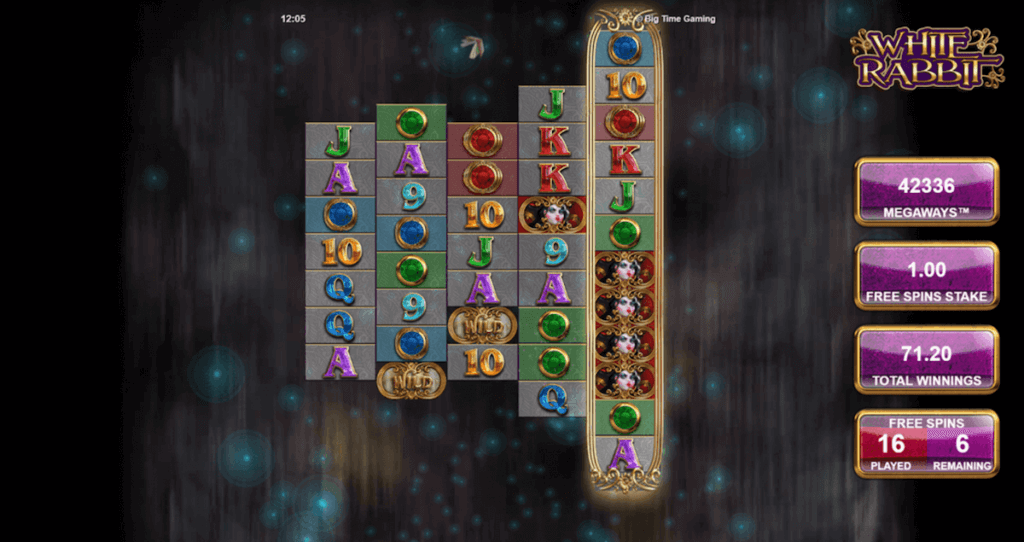 White Rabbit Megaways was designed and developed by Big Time Gaming, and we're here to tell you that it definitely deserves to be on this list. With its 97.4% RTP, White Rabbit already has a good RTP, but if players use the Feature Drop, the RTP will actually go up to 97.77%. There is a maximum win of x17,420 and the slot also has a high volatility level thanks to the Megaways mechanism of the slot.
6. Immortal Romance by Microgaming – 96.9% RTP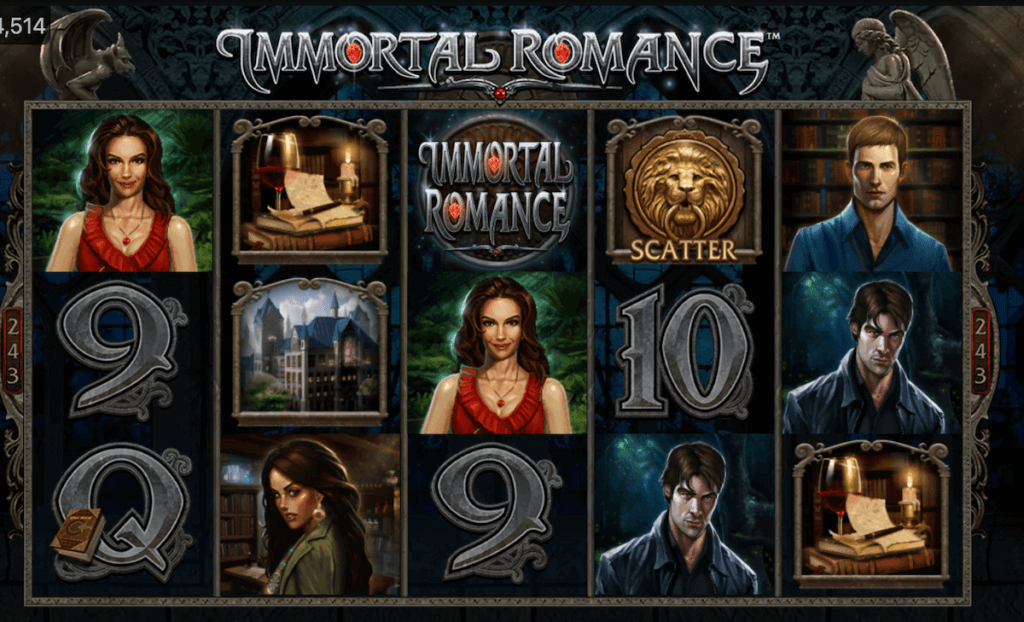 Now we bring you a Microgaming slot and a classic one at that! Immortal Romance follows a 5×3 grid format and 243 paylines that pay from left to right. The maximum win is x12,150, and the betting range is between $0.30 and $30. The game features that can be utilized in Immortal Romance include Wilds, Chamber of Spins and Wild Desire. Thanks to these features, there are plenty of opportunities to access free spins during gameplay.
7. Imperial Riches by NetEnt – 96.9% RTP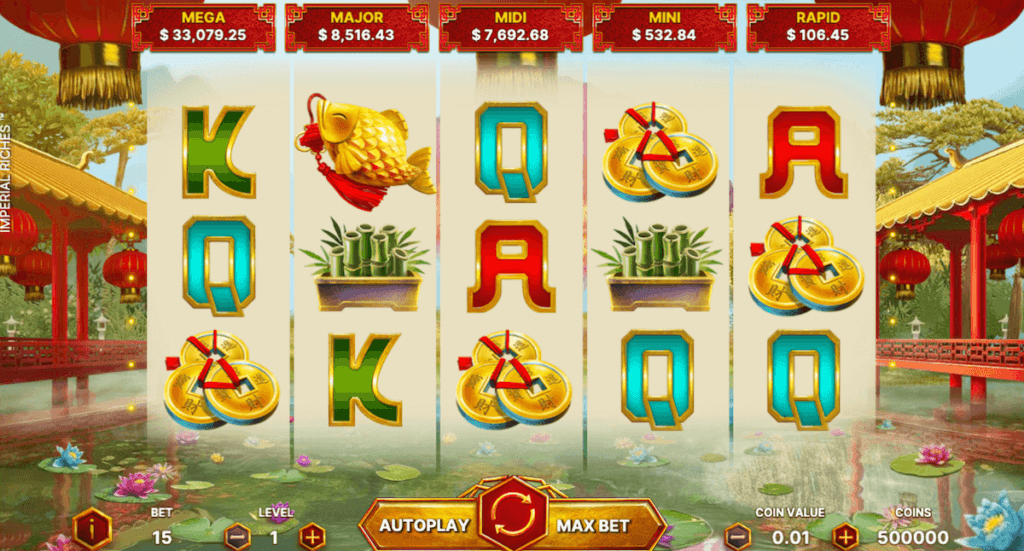 Surprise, surprise, we have another NetEnt slot for you. This provider is known for its High RTP slots, so it's no wonder you'll see a lot of their slots on this list. Imperial Riches is a multi-jackpot slot, so you're in for a treat. You should know that this is a low volatility slot which means that the payouts are smaller but more frequent. The maximum win you can get during the base game is 1,500x but thanks to the 5 jackpots in this game, you can way more!
8. Butterfly Staxx by NetEnt – 96.8% RTP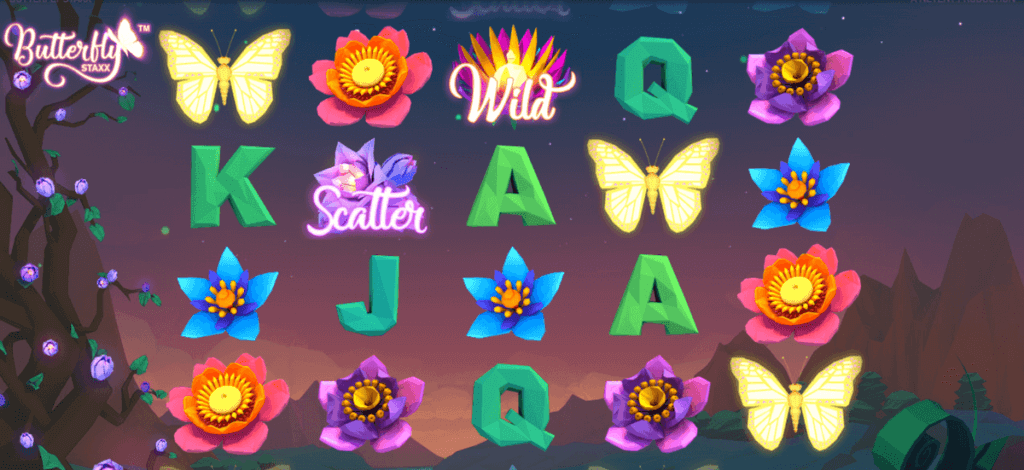 Next up we have the NetEnt slot Butterfly Staxx, released back in 2017. The slot has 40 paylines, and it's known for having two main game features – the respins feature and the additional spins round. Another reason why this slot is so popular is thanks to its low volatility, making it perfect for new and inexperienced players. The RTP is 96.8% and Butterfly Staxx has a betting range of $0.20 – $400.
9. Big Bass Bonanza by Pragmatic Play – 96.7% RTP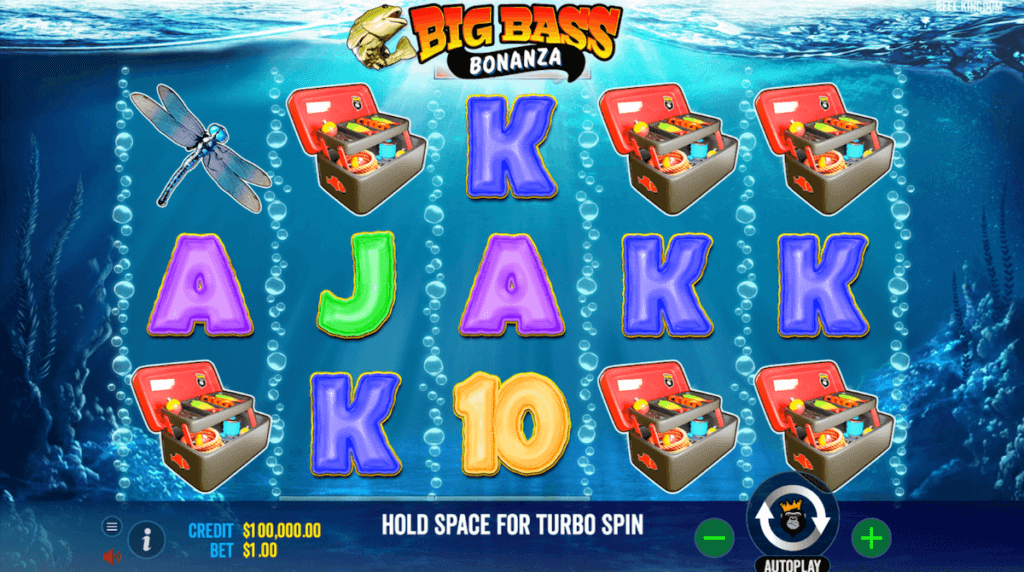 Last on this list is Big Bass Bonanza by Pragmatic Play, with an RTP of 96.7%. Big Bass Bonanza follows a 5×3 grid format and has ten paylines paying from left to right. The betting range for this slot starts at $0.10 and ends at $250. It also has a high level of volatility and a maximum win of x2100. The game features of Big Bass Bonanza include Wilds, Free Spins, Special Spins, Money Symbol and Multipliers.
10. Mercy of the Gods by NetEnt – 96.6% RTP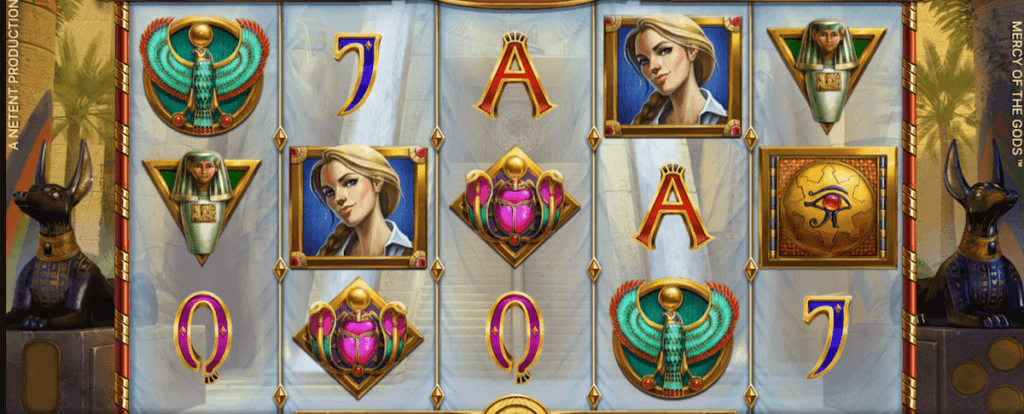 A slot worthy of the gods, NetEnt's Mercy of the Gods is an Egyptian-themed slot that's very similar to another classic NetEnt slot, Divine Fortune. It has a respectable RTP of 96.6% and a maximum win of 1,600x. Players can also benefit from the game's Mega, Major and Minor jackpots to enhance their experience. Ready to test your fate with the gods?
What is RTP & why do you need to know about it?
RTP, or Return To Player, is the percentage of the money you get back from the money wagered during the game of your choice.
We've shown you the best slots with the highest RTP, but now you need to know all about it. You can find the RTP of a slot on the slot itself while playing it! All you need to do is head over to the information section or the settings (depending on your slot).
There, you'll find the RTP percentage of the game, along with other important information. You can sometimes also check out the RTP by hovering over the logo of the game when looking through the game library of your online casino in Ontario.
How important is RTP for a player?
The reason RTP is important is because it determines how much you get back. The higher the RTP percentage is, the better because this means you'll get bigger winnings if you win the game you're playing.
We recommend looking at a high RTP slots because they have a better return!

What's the difference between RTP and Volatility
But wait! Does high volatility mean the same as high RTP?
Nope. Hold your horses. High volatility slots have a lesser chance of providing you with winning combinations when you spin. EVEN IF your slot has a high RTP, your chances of winning can be radically different when playing a high volatility slot. The bottom line is that these types of slots have larger prizes but low chances of winning.
If you choose a slot with high RTP and low-medium volatility, your chances of winning get upped because more winning combinations can show up on your screen. With the RTP being high, that means you can get more of what you wagered in return.
Both low and high volatility slots are fun to play, it just depends on the type of player you are.
Latest High RTP Slot Games
More slots come out every week, so here are the most recent high RTP slots to have hit the Ontario market. If you want to have a look at more new slots, check out our New Slots page.
Pearl Catcher by Microgaming – 96.4% RTP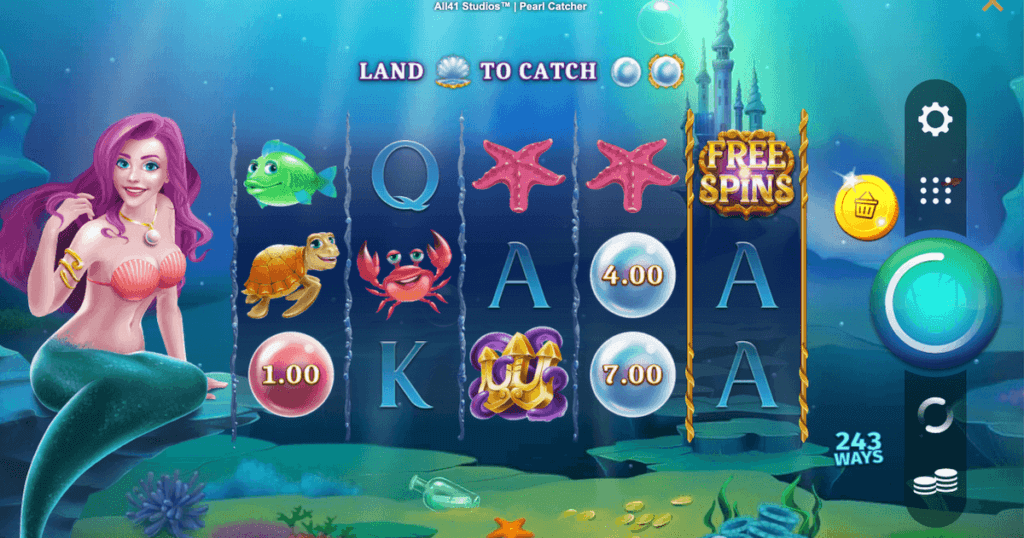 Pearl Catcher is a new Microgaming slot that uses a 5×3 format, with an RTP of 96.4%. Players can win a jackpot of up to $200,000 and there are 243 ways to win.
Snakes & Ladders: Snake Eyes by Pragmatic Play – 96.08% RTP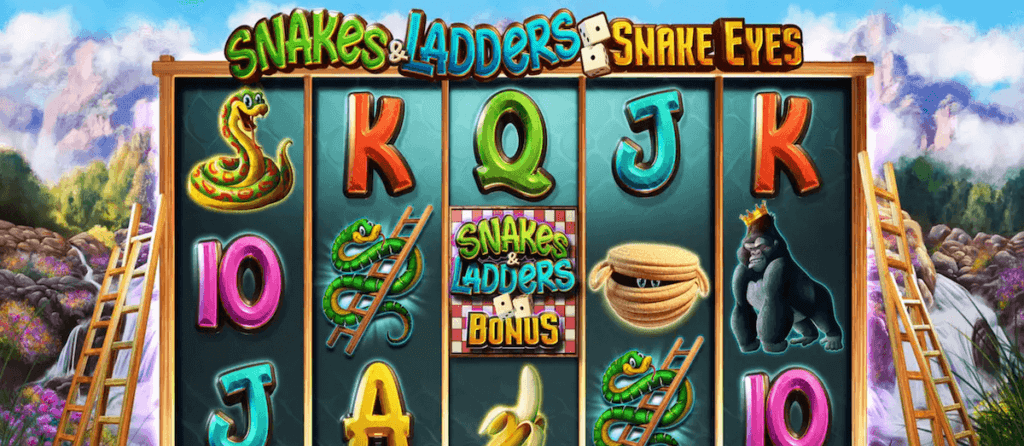 Snakes & Ladders: Snake Eyes is set to be released very soon in November. It has an RTP that ranges according to the game features you use and trigger. The range starts off at 94.08% but can go up to 96.08%.
Top Providers of High RTP Slots
Certain game providers are just better known for their ability to create High RTP slots. So when looking for a new slot to play, keep an eye out for the slots created by the following providers.
1. Pragmatic Play

Pragmatic Play launched in 2015 and now have almost 300 casino games under their belt. Other than their high RTP slots, they are known for their jackpots, special spins, and multipliers.
2. Play'n Go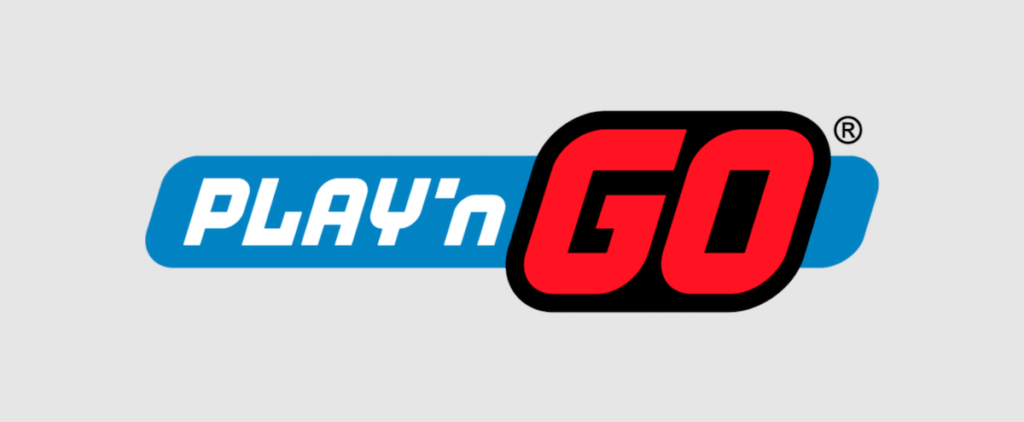 Play'n Go was established in 1997 and has developed into a popular online slot provider over the years. They are specifically known for the following game features: Dynamic Payways, Hidden Wilds, Expanded Symbols, and Cluster Pays.
3. Microgaming

Microgaming first launched back in 1994 and as time went on, they began specializing in different aspects of the casino industry. Now, they are pioneers for online slots. They are known for their game mechanics including, Mega Moolah, Maple Moolah and Link & Win.
Where to play the best high RTP slots
If you're looking for where to play these top high RTP slots, here's a list of online casinos in Ontario you can play at.
More are coming!
High RTP slots are constantly being designed and developed. We expect to see more of them coming to the Ontario market very soon. In the meantime, make sure you bookmark this page to remain updated on the top and latest High RTP slots.
While playing, always make sure you play responsibly. Check out our responsible gambling page to learn more about this. The information can educate you and other on playing responsibly through the tools available to players.
Frequently Asked Questions
The RTP of an online casino depends on the average RTP of the games in its library. If the casino offers a lot of high RTP games, you can expect an overall high RTP for the casino, and a lower house edge. In Ontario, Royal Casino and Conquestador stand out for its high RTP's, at over 100%.
Book of 99 by Relax Gaming is one of the highest RTP slots players will find in Ontario, with an RTP of 99%. Other high RTP slots include Marching Legions and Money Cart 3.
On average, you want to look for online slots with an RTP of at least 96% - 97%. Anything lower than 94% would be considered a low RTP slot, while high RTP slots typically have an RTP of at least 99%.
Author
Casino Content Writer
Kayleigh is a casino content writer for the Canadian market. Before working on this market, Kayleigh was writing for the general US market and further specialised in the Pennsylvania market. Now, she brings her knowledge and experience to the Ontario market! She's been working as a writing professional for the last decade, and she's dedicated to bringing you practical tips, right at your fingertips.