Why Play Online Slots in Ontario & Is It Safe To Play Them?
Online slots are one of the most exciting casino games to play. These games will keep you on your toes with fantastic themes, extra rounds, possible jackpots and cool features. Besides the thrill of lining up a winning symbols combo, slots are highly entertaining.
We've taken a look at the legality and safety of playing slots online in Ontario. We'll also explain why they are a great casino option for both new and seasoned players alike.
Are online slots legal to play in Ontario?
It's definitely legal to play online slots in Ontario if they come from a licensed provider. Big industry players like Play'n GO, Microgaming and Big Time Gaming are just a few of the legal game providers in Ontario that have received a license to operate in iGaming Ontario.
Any online casino we recommend at OntarioCasinos only offers slots by Ontario licensed providers, which means they are 100% safe. The AGCO and IGO are responsible for regulating and legalizing any online casino in the market to ensure that 100% safety guarantee.
However, players should still always be aware of their spending limits and play responsibly.
What are online slots, and why play them?
Online slots are the digitalized version of your everyday slot machine but with way more reels, symbols, and unique features. Every slot has a random number generator (RNG) installed which controls the outcome of each spin, ensuring it's random for everyone.
Playing online slots is different than playing any other casino game because they're super easy to learn and require no strategy to play.
Did you know?
The first online casino was launched way back in the 1990s. It featured innovative slot games that were based on video game technology.
Choosing a Slot in Ontario that Fits Your Style
No matter what type of player you are, you're sure to find an online slot in Ontario that will entertain you. The variety is endless, from traditional fruit-style, 3-reel designs to intricate 3D graphics and multiple paylines.
Feature buy slots
Feature buy slots allow you to buy your way into the extra round without spinning for it. You'll get yourself straight through to the extra spins or special feature round.
Hold and Win slots
Hold and Win slots feature symbols that stick in place on winning. If more of the same symbols are added on the next spin, they'll hold in place too until no more are added, leading to bigger wins.
What to pay attention to when choosing a slot game
Choosing the right slot game for you is all about personal preference. Here are a few things to consider:

1. Theme
Be sure to choose a slot with an interesting theme that grabs your attention. Slots that have well-developed themes and soundtracks to match are far more entertaining.
2. Payouts
Take a look at the game's paytable before you play. Try to find one that pays the most out for your wager.
3. Risk
Make sure that you understand the risk vs. reward of the slot you're playing. If you're risking $1 to win a possible $10, is the risk worth it to you?
4. Look out for volatility
A slot's volatility tells you how often you can reasonably expect to see big wins.
With a low volatility slot, you can expect smaller wins more often. While this may not be as exciting as hitting those big wins, you'll avoid long dry spells.
A medium volatility slot has a good balance between payout size and frequency. You'll win less often, but you can expect bigger wins than in a low-volatility game.
Highly volatile slots offer you the thrill of playing for those big wins, but you'll have to spin for a while to get there, and you might find your bankroll runs out before you do.
5. Pay attention to RTP
Every online casino in Ontario is required to disclose the RTP of its slots. This is the amount you can theoretically expect to see as a return on your wagers over many, many spins. Try to look out for High RTP slots.
6. What's your budget?
To play responsibly, you need to know how much you have to play with ahead of time. Larger wagers can lead to bigger wins, so know how much you can afford to bet on any given spin.
Did you know?
You can play most slots online in demo mode. This allows you to test the slot before investing any of your cash.
What Types Of Slots are Available in Ontario
There are so many types of online slots available Ontario today, that it'd be impossible to cover them all. So, here are just a few of the most popular types.
Number of reels
Generally coming with fewer paylines, these slots have just 3 reels to line up winning combos.
5 reel slots have five reels full of symbols for you to spin.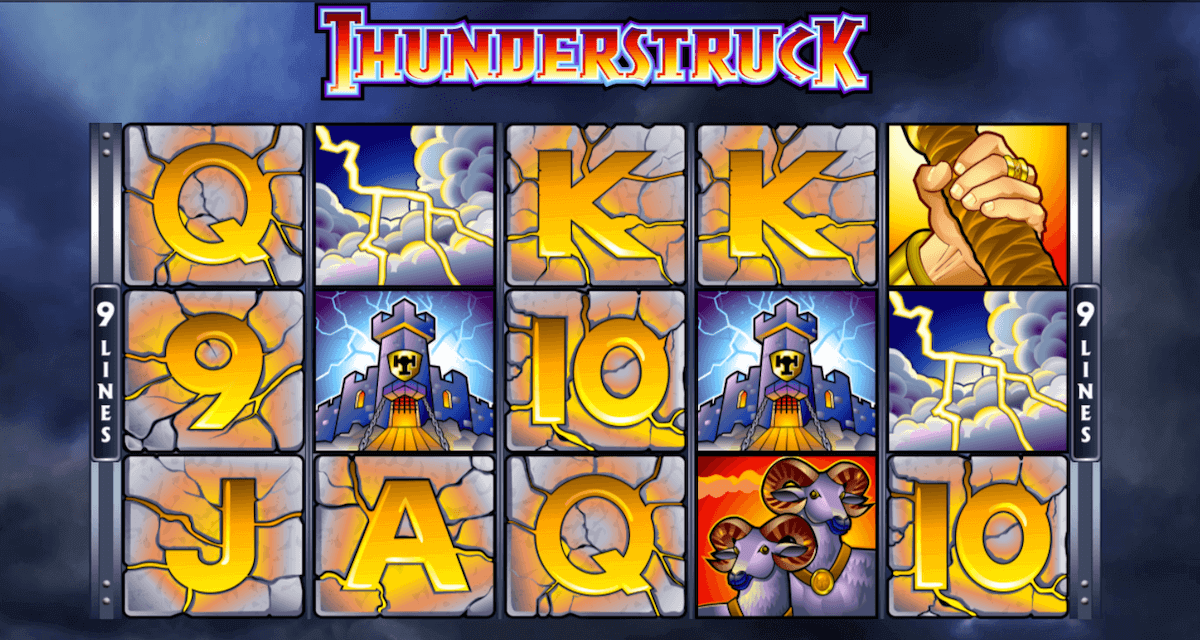 As the name suggests, you'll be spinning 7 reels in the hopes of winning.
Game Type
Classic slots are more reminiscent of the one-arm bandits from the casino floor. The gameplay is simple, with not many feature rounds.
Video slots feature more graphics, sounds, and animations. The number of reels and symbols can vary depending on the video slot.
Feature intricate 3D graphics and animations for an immersive experience.
These slots usually have fruit symbols, sevens and bells as part of their theme.
Progressive Jackpot Slots
Progressive jackpot slots offer you the chance to win a jackpot that grows in value with the cumulative spins of everyone playing the game.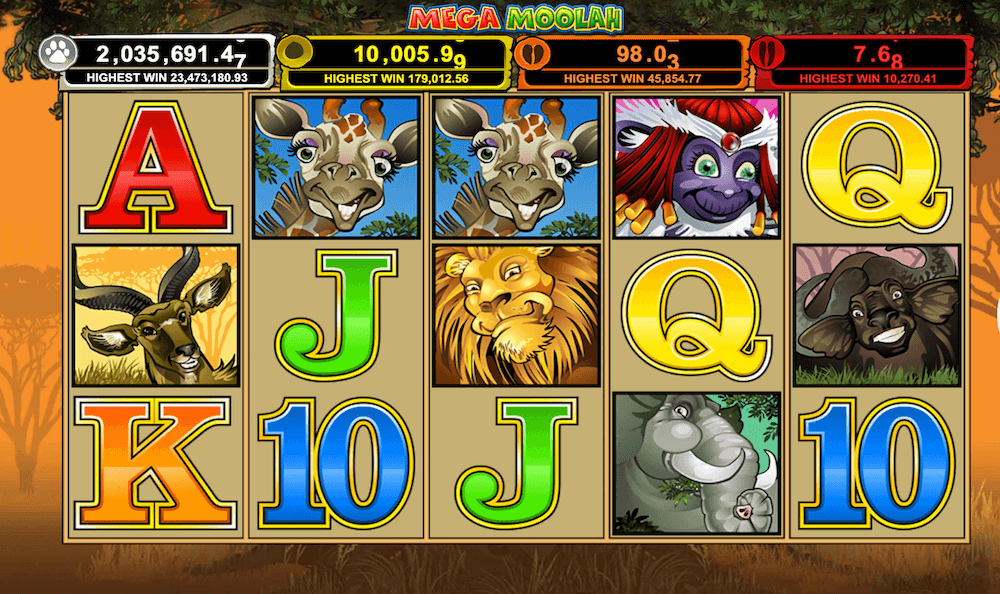 Have thousands of possible ways to win with megaways slots, that increase with the size and shape of the symbols that land.
Moving away from standard pay lines, these slots payout for clusters of touching symbols.
Multi-payline slots offer more win lines to cover more symbols. Some even pay in both directions.
Did you know?
Megaways slots were developed by Big Time Gaming, which licenses the technology to other companies.
Tips for Playing Online Slots in Ontario
Just because online slots are an easy game doesn't mean a new player won't have some questions. If you aren't sure where to start, take a look at our tips below.

1. Read our reviews
At OntarioCasinos, we test every online slot we play to bring you honest and realistic reviews. Playing the games that we review ensures you know what to expect and which to avoid.
2. Watch streamers play
Many top players now stream their gameplay for you to watch and enjoy. Watching these will give you great insight into the best online slots around.
3. Is there such a thing as a "slot strategy"?
Not really. However, while slots are a game of chance reliant on the way the symbols land, there are things you can do to improve your play experience. Balance out your wager amount according to your bankroll and ensure that your bets are aligned with the slot's volatility and RTP.
How do slot games work?
Here are some of the basics you need to know before you attempt to play slots.
Each slot will feature a certain number of paylines – these are the lines you want to see matching symbols land on to win.
Wild symbols substitute for other symbols and often serve as multipliers too.
Scatters don't need to land on a payline to give you a win, and will pay out anywhere on the reels.
Featured rounds are extra games that increase the RTP and are triggered randomly according to the game's settings.
There are jackpot slots that award fixed amounts based on your wager amount, and progressive jackpots put you in the running for a cumulative jackpot.
4. Practice for free!
Most Ontario online casinos offer free demo play on their online slots so that you can try the game before using your cash. This is also a good way to learn a new game, without any risk.
Did you know?
Twitch regularly streams hundreds of slot and casino game players, with over one million followers on the slot stream alone!
The Slot Providers in Ontario You Should Pay Attention To
Not all slot providers are licensed to provide games in Ontario, but already the province has seen quite a few big names enter the market. Each provider does things a bit differently, which you can see from their games, but here are a few providers responsible for some of the most popular online slots in Ontario:
Microgaming is a UK-based company that has been around since 1994 and has created many of the world's favourite slots, including Mega Moolah.
Play'n GO is behind some of the most popular slots like Gigantoonz, Muerto en Mictlan and branded games like Alice Cooper and the Tome of Madness.
Did you know?
Microgaming has rewarded players the most, paying out millions of dollars just in the last few years!
Slots Glossary – Learn The Lingo
To have the best experience, it might help to understand the lingo used in slots. Here are just a few of the most common online slot terms.
| | |
| --- | --- |
| Payline | A line on which symbols must land to create a winning combination. |
| Reels | The vertical lines on which the symbols appear and spin. |
| Jackpot | The biggest possible payout in a given slot, you can't win more than the game's jackpot. |
| Additional Spins | A set of spins awarded to players as an extra. |
| Wild Symbols | A symbol that can stand in for all other symbols. |
| Scatter | A symbol that initiates a slot's extra game if a certain amount land on the reels. |
| AutoPlay | A way to set the game to play a certain number of spins automatically. |
| Multiplier | Multiplies your wins by the amount provided. |
| Max Bet | The maximum wager for that game. |
| Min Bet | The minimum wager for that game. |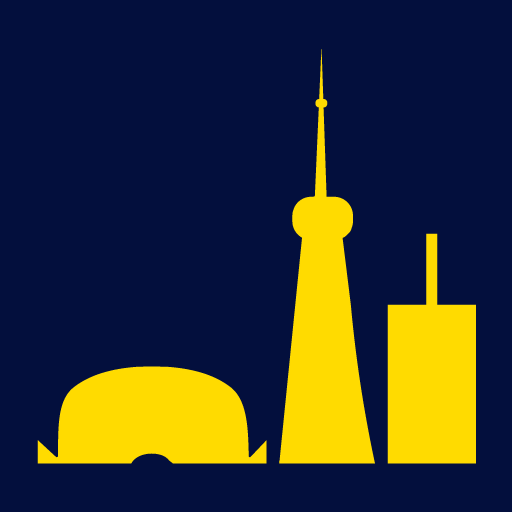 Conclusion
No matter what type of slot you prefer, there will always be a fantastic option for you to play.
As long as you play slots from reputable and legal slot providers, you can be sure of a fair and safe gaming experience!
Make sure you save this page to keep up with the latest!
Frequently Asked Questions
With so many varieties of slots online to choose from, a lot of players have their own type of slot they're looking for. At most online casinos in Ontario, you can head to the game library and filter slots based on what's popular and what's new.
Absolutely! Once you have a registered account at an online casino in Ontario, you'll have access to different free slots as well as real money games.
Online slots are probably the easiest game to learn because there is no strategy involved and not many buttons to press. The game kicks off when you click the Spin button, and symbols will fall on certain paylines to generate wins.
Author
Casino Site Manager
Taylor is the Casino Site Manager for OntarioCasinos and oversees the functionality and performance of the site. She has worked in the iGaming industry for 5+ years as a writer and manager, specializing in the North American markets. When she isn't working, you can find her at the park with her 4-legged best friend, Nala.