It's always a good day when a new slot hits the Ontario market! Why? Well, that means that players can experience something new and see if they like it or not. Usually, new slots hit the market every few weeks or months. It truly depends on the game providers. Let's check out the new online slots in the Ontario market.
Are you looking for the best new online slots in Ontario?
Sometimes, it's not easy to find out what new slots are available in the Ontario market. Players aren't notified when a new slot is available, so we're here to help. But first, make sure you bookmark this page, so you can easily access it whenever you need to check if new slots are available. 
1. Law of Gilgamesh by Elysium Studios – Released: December 2022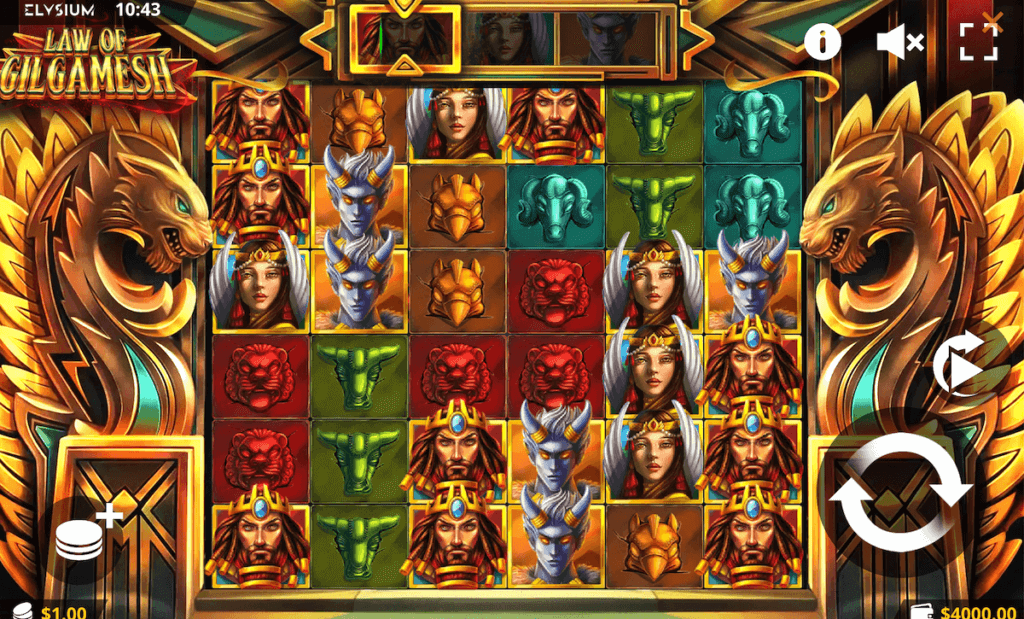 Law of Gilgamesh is an online slot designed and developed by Elysium Studios and it uses a cluster pay mechanism to pay out. It has an RTP of 96.03% and a high level of volatility. During the gameplay, players are in the chance to get a jackpot of x8,762 your original bet. Game features include Gilgamesh Wilds, free spins, multipliers and modifiers. This mythology-based slot is just one of a plethora of mythology slots, so if you like this theme, we'd definitely say that you're in for a treat when playing Law of Gilgamesh.
2. Neon Villains by Yggdrasil – Released: January 2023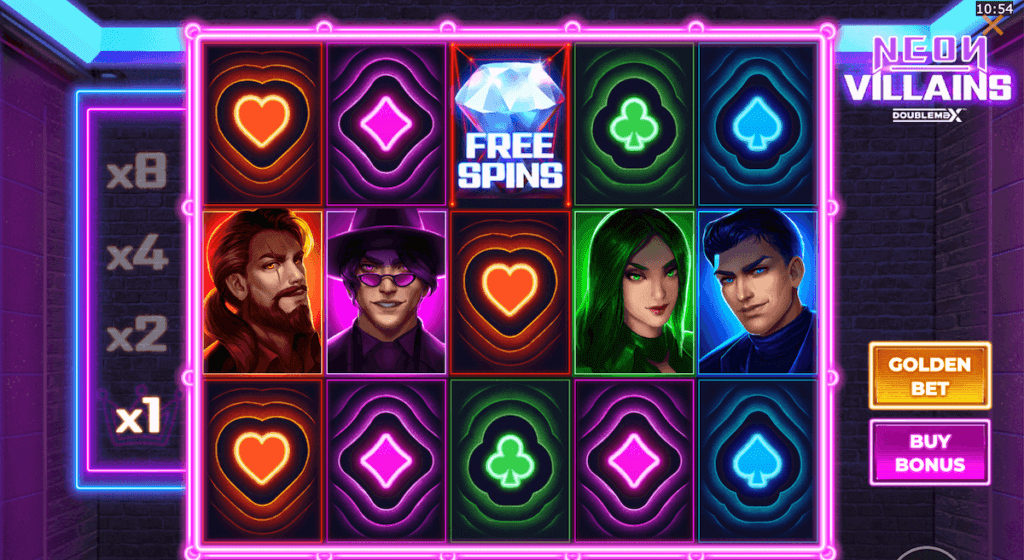 With bright colours and exhilarating game features, Neon Villains is a wicked good time. Neon Villains was released by Yggdrasil earlier this year and it follows a 5×3 grid format with 243 possible winning combinations. Neon Villains has a maximum win of x25,000 and an adjustable RTP that ranges from 84% up to 96%. Remember that the higher an RTP percentage is, the better it is for you. To get the highest RTP possible in this slot, you need to utilize the game features that include the Double Max Multiplier, free spins and cascading reels.
3. Carnaval Goleador by Playtech – Released: February 2023

Carnaval Goleador is a beautiful blend of Brazil's culture: Football and Carnival. You can expect blazing colours, electrifying music and action-packed gameplay. Playtech released Carnaval Goleador in collaboration with Rarestone Gaming and has a maximum payout of x2,000. There's a minimum bet of $0.10 and a maximum bet of $500. There are four fixed jackpots: mini, minor, major, and grand.
4. Bananza by GONG Gaming – Released: February 2023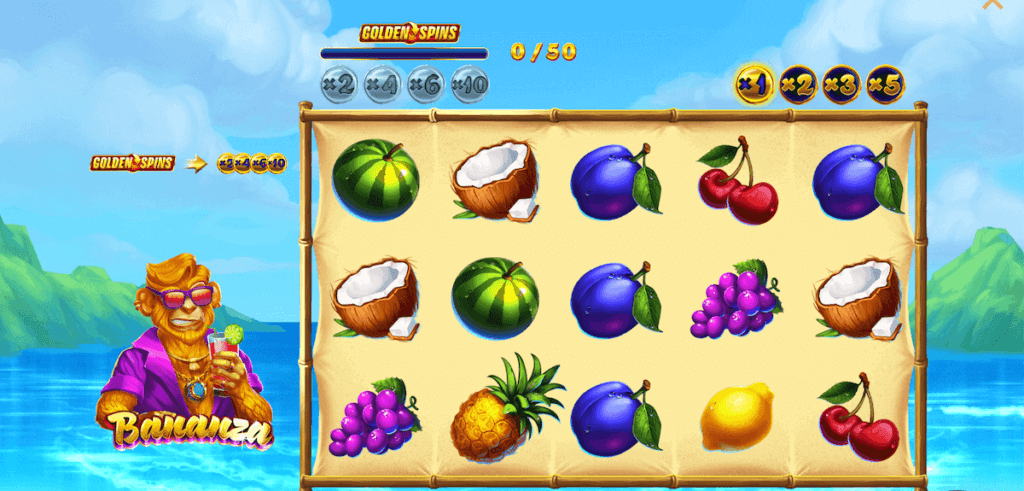 Kick back and relax with Bananza! This online slot was designed and developed by GONG Gaming Technologies. It follows a 5×3 grid format and has 20 paylines. Although the maximum win isn't high at all, only x3,399, the game's special features will definitely make up for it. The game's features include cascading wins, free spins, cascading multipliers, and gold spins, all of which give you additional free spins leading to a higher chance of winning.
5. Nitropolis 4 by ELK – Released: February 2023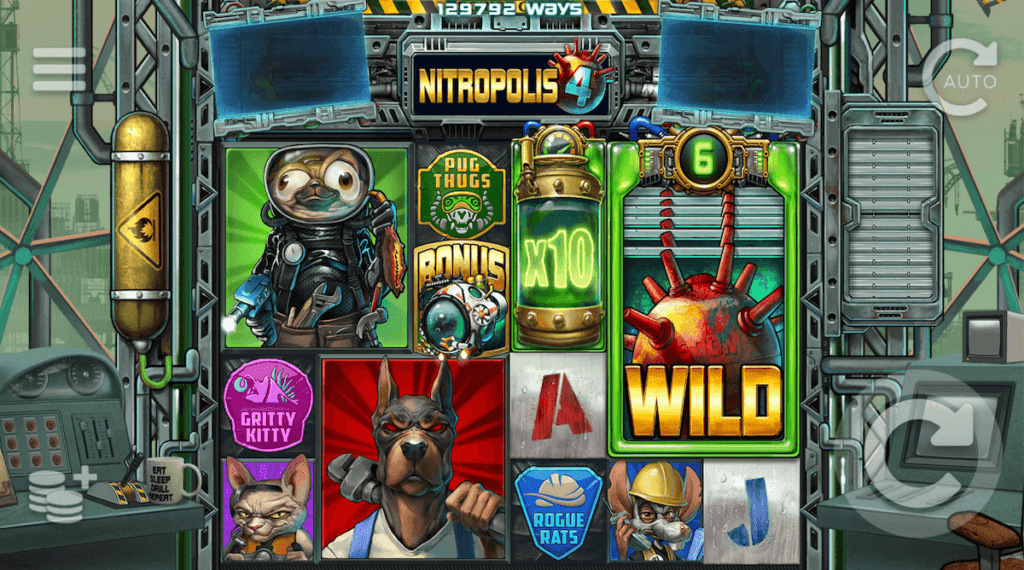 Starting off with a thrilling intro before the game, players know they're going to be taken on a ride. Nitropolis 4 was released by ELK only this February and it 6 reels with 4096 ways to win. The maximum win of Nitropolis 4 can be up to x50,000 but the RTP is below average, ranking at 94%. The list of game features makes up for this though. These include multipliers, nitro reels, nitro boosters, avalanches and big symbols.
Recently Reviewed New Slots in Ontario
Check out our most recently reviewed new slots, from Megaways and Bonus Buys, to themed slots! We're constantly reviewing new slots, so make sure to regularly check this list for new games in Ontario:
New online slots vs Popular slots! What should you choose in Ontario?
Both new Ontario online slots and popular slots have their own pros and cons. Not sure what they are? We gathered a few of them here for you.
Pros
Cons
New Online Slots
1. Exciting to discover new games
2. Fresh themes and graphics
3. More online casinos will get them
1. Fewer game reviews are available
Popular Slots
1. Easy to find
2. Popular games will have better hit rates and payout potential
1. Mobile version may not be as good
2. Graphics may be outdated
How to choose your new Ontario slot
There are a few things you should keep in mind to help you choose a new slot. When considering these tips, you'll be bettering your online gaming experience.
Theme, Graphics, Sounds & Overall feeling
If the theme, graphics and sounds of the online slot don't appeal to you from the get-go, you might as well stop playing. These elements contribute to the overall feeling you feel while playing, so it's important that they engage you.
RTP
Check out the RTP percentage of the game before you choose to play it. Why? The higher the RTP is, the more money you'll get back if you win. It's ideal to choose High RTP slots over low RTP slots.
Variance and hit frequency
If a slot has a high variance, that means it has a lower hit frequency. With high variance slots, you have a lower chance of winning (low hit frequency). The positive side to high variance slots is that if you do win, the rewards are going to be larger!
If you're a new player, go for low variance slots. This means that you have more chances of winning, without having to risk your funds.
New Ontario Slot Trends and Features in 2023
Every year, we see new trends in slots. By being aware of what those slots are, we can find out what to watch out for and what to be excited about!
Triple Accumulators for Special Features
Accumulators are usually special features that help multiply your winnings. This feature allows for your multipliers to be accumulated threefold. Slots with this feature include Monopoly Lunar New Year and Goldfish Feeding Time.
Mobile Slots in Ontario

Slots for just your mobile will be more popular. Expect to see more exclusive slots on your favourite mobile casinos.
Stay Tuned
New slots come out every month typically, so we can expect to update this page every few months to give you the best possible information. The new slots will come from different game providers, ranging from established to new ones. This means that we'll be sharing all types of new slots with you.
Frequently Asked Questions
Yes. Slots are a legal online casino game in Ontario thanks to the AGCO and the IGO.
We usually see new Ontario slots come out every month, from different game providers.
Our Ontario guide goes into these a lot more, but you should look out for level of variance, RTP, special features, themes and more.
Yes, you can. Just head over to your preferred Ontario online casino, choose your slot and play it in demo mode.
Our Ontario slot reviews come out weekly.
Of course you can! Just choose your Ontario mobile casino and find your slot there.
Author
Casino Content Writer
Kayleigh is a casino content writer for the Canadian market. Before working on this market, Kayleigh was writing for the general US market and further specialised in the Pennsylvania market. Now, she brings her knowledge and experience to the Ontario market! She's been working as a writing professional for the last decade, and she's dedicated to bringing you practical tips, right at your fingertips.