Generous Jack Review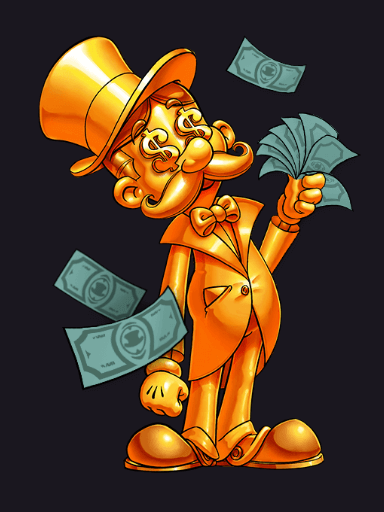 If you're looking for an exciting and new online casino slot in Ontario, then look no further than Generous Jack from Push Gaming. This game comes with a unique reel setup and a board game-type look that evokes a nostalgic Roaring Twenties vibe.
Don't miss out on our Generous Jack review below as we cover all the details for Ontario online casino players. 
Generous Jack Review Contents
Each online casino slot is analysed in detail to bring players in Ontario the best information. Here's a look at everything you'll find in our Generous Jack review. 
Slot symbols: See what symbols you'll find and what they mean.
Bet range, autoplay option: We explain how much you can wager and other options.
RTP: Learn about the RTP value for this slot.
Volatility: Find out how the volatile level affects gameplay.
Maximum win: See what the highest win in the game is.
Wilds, re-spins and other functions: An explanation of the different features you'll find.
Feature game: Learn how to activate the feature game (re-spins).
Graphics & sound: We give our impression of the looks and sound.
Generous Jack Symbols & Payouts
There's quite a bit to cover where this slot is concerned, so let's jump straight into the symbols and payout related information first.
The symbols
There are 12 different symbols in Generous Jack, all of which are casino chips. The main symbols are different coloured chips numbered 0-9, with the number reflecting the payout they each give.
So, if you land a chip with a "5", you'll get a payout of 5x. Chips can also combine during gameplay, so a "4" and "2" right next to each other would count as 42x.
There is also a Dud symbol that provides no payouts and simply fill up space. 
Paylines
Generous Jack works a little differently, so there aren't any paylines. Instead, it uses a 'Win What You See' approach, where payouts are calculated on the basis of what chips land in the active area.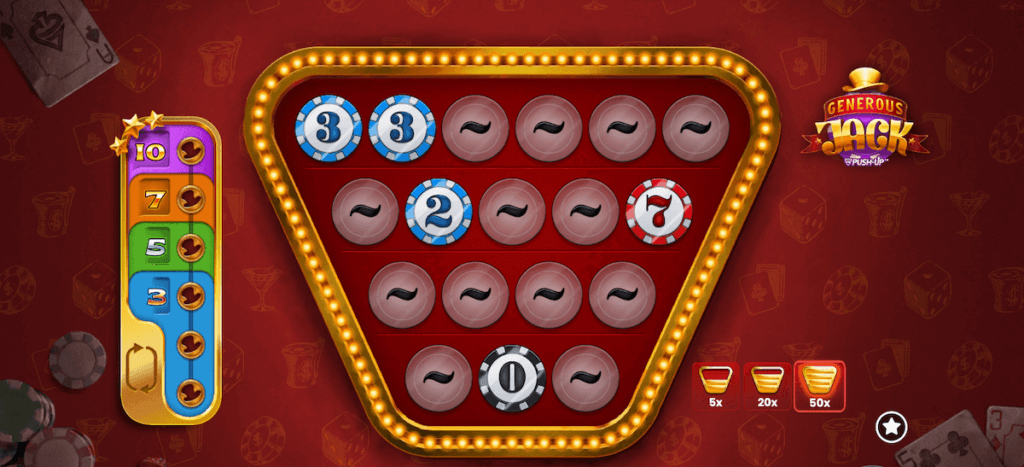 In the example above, the two 3 chips next to each other give a win of 33x, with the 2 and 7 chips giving individual wins of 2x and 7x respectively. Therefore, this spin nets the player in Ontario a total win of 42x.
Min/max bet, autoplay option
Players in Ontario can wager from $0.01 up to $100. The autoplay option lets you set up to 100 spins and single win/loss limits. 
Generous Jack RTP
Depending on the casino, the standard RTP is 96.23%, which can rise to 96.45% when all the rows are activated. This gives Generous Jack a slightly higher-than-average RTP.
Volatility
As a high volatility slot, you're not likely to get regular wins. However, this means bigger payouts are more possible. 
Jackpot and/or maximum win
Generous Jack online slot has a max win worth 10,000x your wager. 
Get your calculators to add those Chip Symbol wins!
Push Gaming is well known for pushing the envelope with interesting game mechanics and slot features. With Generous Jacks, players in Ontario will need to keep an eye out for where and how chip symbols land in order to calculate their payouts!
Game Features
Players in Ontario will find Generous Jack entertaining because it does not look anything like the other slots. The boardgame stylized reels and the symbols standout here, but there are some familiar game features to explore.
Wilds, re-spins and other features
Generous Jacks throws out the slots play book when it comes to its special symbols and some of its bonus features.
Wilds
Online slot players in Ontario will not find any Wilds when playing Generous Jack, but there is the eponymous Jack Symbol that plays a key role in this game.
Each time one lands, it is collected and added to the free spins meter located on the left of the reels.
Row Activation
When playing a new game of Generous Jack, the bottom row is the only active one out of the four rows. When a Jack Symbol lands on the active bottom row, it activates a new row and expands the playing area. However, Jack Symbols that land on the newly activated row do not lead to other row activations.
Push-Up Bet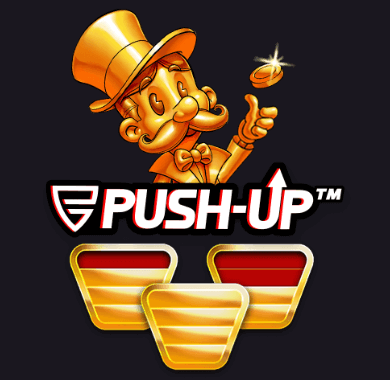 When playing Generous Jack, you have the option to activate 2, 3, or 4 rows before you spin the reels by placing a Push-Up super bet worth 5x, 20x, or 50x your bet!
Re-Spins
Each time a Jack Symbol is collected, one re-spin is awarded. During a re-spin, any Chip symbols that have landed remain in place while the Dud symbols are spun again. If another Jack Symbol lands, another re-spin is rewarded, and this keeps on occurring until no more Jack Symbols land.
Free Spins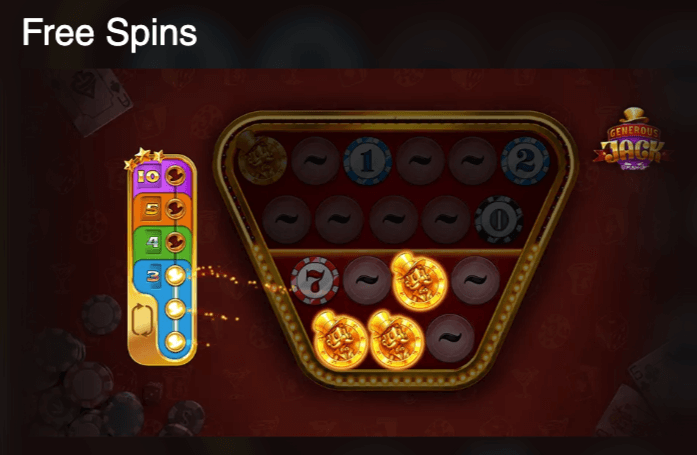 Any Jack Symbol that lands on the reels is added to a random position located in the free spins meter. This meter indicates the number of Jack Symbols required to activate the Free spins bonus round.
This begins with 3 free spins when 3 Jack Symbols are landed. An additional fourth, fifth, and sixth Jack Symbols will unlock 5, 7, and 10 free spins respectively.
Free spins will come into play once all re-spins have played out, but Jack Symbols do not appear during the free spins bonus round.
Bonus Buy
Depending on your preferred online Ontario casino, you can also use the Bonus Buy feature in order to buy free spins for 150x your wager, which will give a random number of free spins ranging from 3 to 10.
Generous Jack Graphics & Sound
Generous Jack takes place on a casino table, with chips and cards scattered around. In the background, you can hear a classical tune playing softly, which can also pick up into a more jazz sound. It's like something straight out of the 1920-30s era. 
| | |
| --- | --- |
| Graphics | 2D |
| Optimized for Mobile | 👍 |
| Music | Classical & jazz music |
| Special features | Animations |
Harking back to the Roaring Twenties
Pushing Gaming has done an excellent job with the look and design of Generous Jack. Not only does the atmosphere feel great, but this slot has a unique look and format.
Solutions to Common Problems
In case you find the game is playing slowly, here are a few things you can try.
Reload the page, then launch the game again.
Reset your internet connection before reloading the game.
Any crashes during gameplay mean your bet will be refunded. 
Add up wins with Generous Jack
Generous Jack is one of those cases where it doesn't look like a slot, but it surely plays out like one! Push Gaming has done an amazing job creating a slot that combines a boardgame style layout with a Roaring Twenties vibe.
We love the 'Win What You See' payouts, and the way that the Jack Symbol activates re-spins and free spins for some top prizes that can reach up to the max win of 10,000x your wager! Check out Generous Jack at leading online Ontario casinos that we review!
Other Slots Similar Generous Jack
If you enjoyed this game, here are a few other online Ontario slots to consider.
Space Stacks
Empty the Bank
FAQs
What is the max win in Generous Jack slot?
Players in Ontario can win up to 10,000x their stake when playing Generous Jack.
Can you please Generous Jack for free in Ontario?
Yes. Some online casinos in Ontario will allow players to play Generous Jack for free in demo mode.
Can you win Free Spins when playing Generous Jack?
Yes. Players in Ontario can win between 3 and 10 free spins when they collect enough Jack Symbols in the Free Spins Meter.  
What is the RTP in Generous Jack? 
Generous Jack slot online has standard RTP is 96.23%. When all 4 rows are activated using the Super Bet, the RTP rises to 96.45%.
How much can Ontario players wager on Generous Jack?
Casino players in Ontario can bet from $0.01 to $100 on Generous Jack
What's the best place to play Generous Jack in Ontario?
Please have a look at our casino reviews page for all the top-rated Ontario online casinos. You can try Generous Jack at leading operators such as Casumo
Author
Casino Content Manager
Antoine is the casino content manager responsible for the OntarioCasinos website. He has been writing engaging content for companies in the online casino industry for over 6 years. While he is not busy ensuring that Ontarions get the best casino online information, he is generally busy brewing beer and going on hikes.