What are casino apps?
Casino apps are designed and developed by online casinos so that players can experience the best possible experience on their phones. You'll find casino apps for Android and iPhone casino apps, so you don't need to worry about not being able to download your online casino app.
It's a way for online casinos to remain competitive and innovative in such a challenging and ever-changing market. The best thing about casino apps is that they can feature exclusive games and features, all while giving you a smooth experience on your phone.
Are Casino Apps legal in Ontario?
Yes, they are! Casino apps are simply the mobile version of your top online casinos on an app platform. If the online casino is legal and regulated by the Alcohol and Gaming Commission of Ontario (AGCO) and iGaming Ontario (IGO), you know you're at a legal online casino.
Keep in mind that over here, we make sure that we only promote legal online casinos in Ontario. If you'd like to learn more about gambling licences and how that whole process works, take a look at our Gambling Licences page.

Are Casino Apps safe?
Online casinos and casino apps in Ontario are safe if they are properly licenced and regulated. To find out what your casino app exactly does for your safety, we recommend looking through the app carefully.
Measures that casino apps take may include but are not limited to protecting your personal information and data, implementing the latest HTML5 Technology, proof of identity checks and more. Games are also tested by independent third-party testing labs, like GLI and eCOGRA, to ensure they are as fair as they can be.
Last but not least, we'd say inform yourself of the responsible gambling program your online casino offers. All serious and credible online casinos will offer you a list of responsible gambling tools and information which you can utilize to help yourself stay within your limits.
Did you know?
Most, if not all, responsible gambling programs will include a set of questions that you can ask yourself or others that may need to reevaluate their gaming practices. This helps you and others set the correct responsible gambling limits on your online casino account.
Why use casino apps?
There are a ton of reasons why you should be on those apps. They're not only innovative, but they are so convenient to use. After all, not everyone is on a computer, but everyone is on their phones.
Casino apps vs Mobile browser
To make it a little easier for you and show the difference between these Mobile Casino platforms: casino apps, and mobile browsers, we put them side by side right here.
| Casino apps | Mobile browser |
| --- | --- |
| Exclusive games | Option for online casinos with no app |
| Faster to use | No need for download |
| Smooth and easy user experience | |
| High-Quality Visuals | |
| Better encryptions and security | |
| Use whenever and wherever | |
| Download the app and play | |
Top 5 casino apps in 2023
A lot of casino apps are at the top of their game, but we're here to tell you the top 5 casino apps you need to be on this year.
1. LeoVegas – The King of Mobile Casino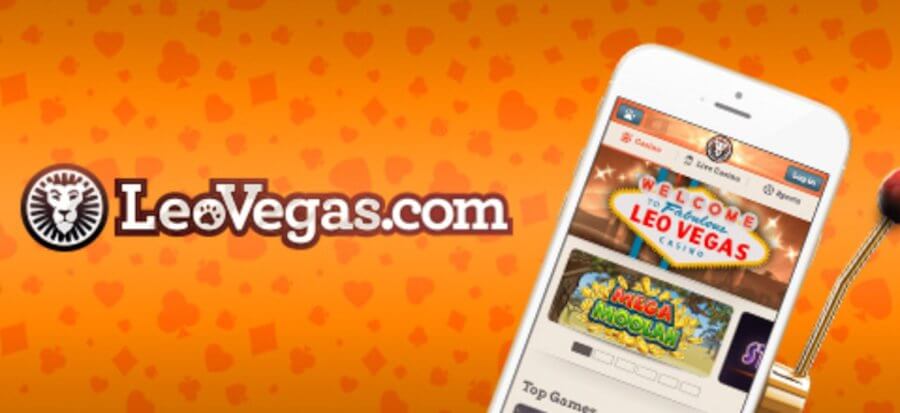 LeoVegas is well known for being the best of the best when it comes to mobile casinos. Their app is full of the best games, and LeoVegas was also named as Mobile Operator at the EGR Nordic Awards in 2020, indicating that this operator is the one to beat.
2. Casumo – Leading Jackpot games & Live casino games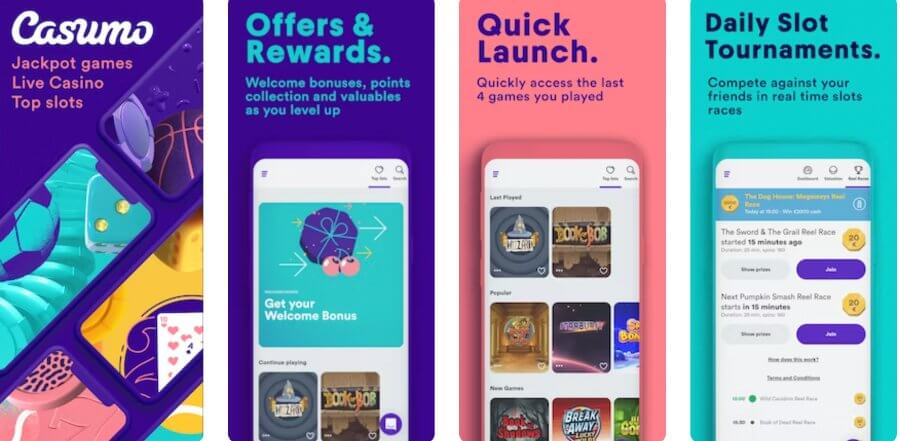 Other than having top slots, Casumo is home to some of the best jackpot games and live casino games. The app has a quick launch process, so you can get to playing quicker. Through the app, you can also get to participate in Daily Slot Tournaments!
3. BetMGM – Exclusive Games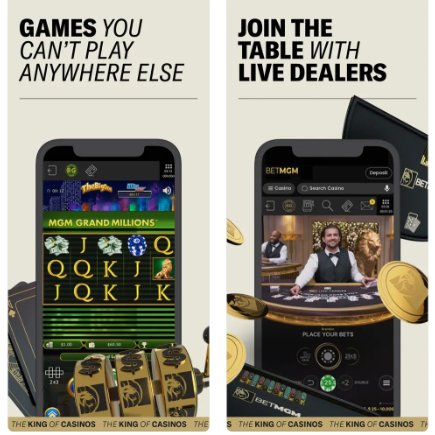 We all know and love BetMGM, so we're sure you're going to love their casino app. Here you can find exclusive games you can't find anywhere else, and you'll also get to experience almost every table game imaginable. From Blackjack to Poker, you'll find it all.
4. PlayOJO – Slot Heaven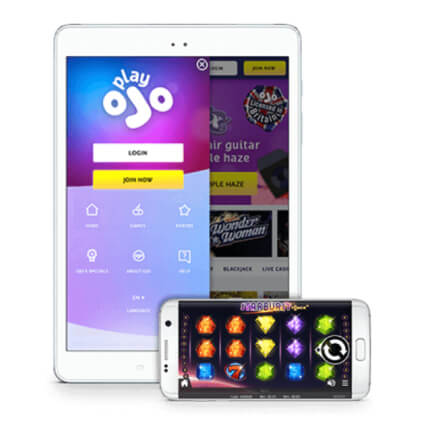 Top slots, latest slots, classic slots and more under one roof? JACKPOT. The PlayOJO casino app is where you can play a new slot every single day of the year if you want to. The smooth user experience allows you to access the app from anywhere and anytime without missing out on any features.
5. NorthStar Bets – Get those notifications!

The NorthStar Bets app is now available for you to download. All you need to do is scan the QR code on their site and download it. A great thing about this app is that you can subscribe to get notifications about the latest games, casino features, news and way more!
Did you know?
Just because we mentioned the top mobile casino apps right here doesn't mean you shouldn't be looking up new casino apps to try out. Bookmark this page to know when we bring you some new updates on the latest apps.
Playing in casino apps with real money
Back in the day, casino apps were limited, not like what we know today. Now you can choose to play with real money, or you can choose to play for fun through demo mode. Casino apps have definitely come a long way over the past couple of years, and we're here for it!
Differences between real money casino apps and casinos apps to play for fun
What's the difference between playing at real money casino apps and casino apps for fun? This is what you need to know.
| Real money casino apps | Casino apps to Play for fun |
| --- | --- |
| Playing for real money | Play without losing money |
| Live Casino games are available | Test games without spending money |
| More features are available | No Live Casino available |
Remember!
When playing on real money casino apps, make sure you set your limits as you would on an online casino site. Play responsibly!
Best casino apps per mobile software
Although all the casino apps we mentioned are optimized for mobile software like iOS and Android, some are better on specific software. So, we're making that list for you.
Best Casino Apps for Android
PlayOJO
NorthStar Bets
Casumo
Best iPhone Casino Apps
LeoVegas
BetMGM
Casumo
Did you know?
To download these casino mobile apps, you can either scan the QR codes on the sites or look for them on the App Store or Google Play Store.
Offshore casino apps – Reasons to avoid them
What you need to know is this – stay away from offshore casino apps. The reason for why this is that they are not licenced and regulated by the AGCO and IGO, respectively. That means those offshore platforms are not proven to be safe for Ontario players.
You won't find any offshore casino apps listed on this page, so you can rest assured that every casino app we shared, is legal and regulated!
Apps are the future!
Casino apps have revolutionized the way people play in Ontario. With just a few clicks and taps, you can access the best and latest game titles at your favourite online casinos. You'll still be immersed in the games, but instead of your computer, it'll be on your smartphone. Ready to download your new mobile casino app? Get to it!
Frequently Asked Questions
Yes! If its online casino counterpart is licenced and regulated by the AGCO and IGO, it's legal.
Check out our list above! We have it ready for you.
If you play using real money, yes.
Yes, you can! In fact, most of the time, you'll find app-exclusive games.
Our team has done the research, and there are a lot more pros when you play on a casino app!
This depends on the phone you have. Both are excellently optimized. Some casinos work better on iOS, and others work best with Android. Check our list above.
Author
Casino Content Writer
Kayleigh is a casino content writer for the Canadian market. Before working on this market, Kayleigh was writing for the general US market and further specialised in the Pennsylvania market. Now, she brings her knowledge and experience to the Ontario market! She's been working as a writing professional for the last decade, and she's dedicated to bringing you practical tips, right at your fingertips.