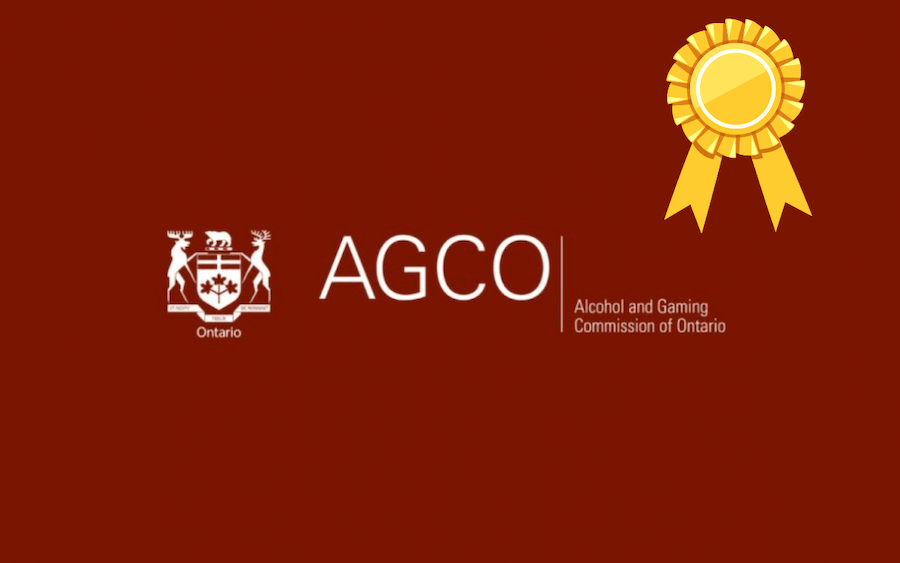 The AGCO, otherwise known as the Alcohol and Gaming Commission of Ontario, is no stranger to awards. It's been collecting prestigious awards since the market launched in April 2022.
This time, the AGCO won the Excellence in Gaming Regulation Award given out by the North American Gaming Regulators Association. This was awarded to the AGCO for its framework that has made the Ontario market great over the past year. The total revenue the market has brought in from April 2022 to April 2023 is $1.4 billion, so we'd say that's pretty great.
Tom Mungham, AGCO CEO and registrar, highlight how getting this award would not have been possible had it not been for the AGCO professionals and team that maintain the organization and its standards. 
"In just one year, we went from an estimated 70% of online gambling occurring on unregulated sites to over 85 percent of respondents to a recent survey saying they've gambled on regulated sites… With over 45 registered operators offering over 75 sites and more than 5,000 certified games, Ontario consumers have an abundance of safer options to choose from within the regulated sector."
He also went on to say that this would also not have been possible without the suppliers, operators, government officials and iGaming Ontario (IGO). Lastly, Mungham praised Doug Downey, the Attorney General, for his strong government direction and leadership. 

Here's what Downey had to say about this award and the government's relationship with the AGCO.
"The Ministry of the Attorney General is proud to work with the AGCO to build a safe, legal and competitive new marketplace that will continue to drive innovation across the sector, create good jobs, and provide protection and choice for players."
Play at online casinos with the Best Standards
Latest News
Author
Casino Content Writer
Kayleigh is a casino content writer for the Canadian market. Before working on this market, Kayleigh was writing for the general US market and further specialised in the Pennsylvania market. Now, she brings her knowledge and experience to the Ontario market! She's been working as a writing professional for the last decade, and she's dedicated to bringing you practical tips, right at your fingertips.