Caesars has been around for a long time, so it's no wonder why it's one of the most prominent names in the Ontario market. This has been the case since the market was launched, and it appears to be here to stay.
So, Caesars fans, listen up! You can now head over to the new Caesars Palace Online Casino, which is available in Ontario. Not only will you have access to over 700 games (with regular additions), superb customer service and more, but you'll also get the chance to maximize Caesars Palace Online Casino's top-notch rewards program through the app and site.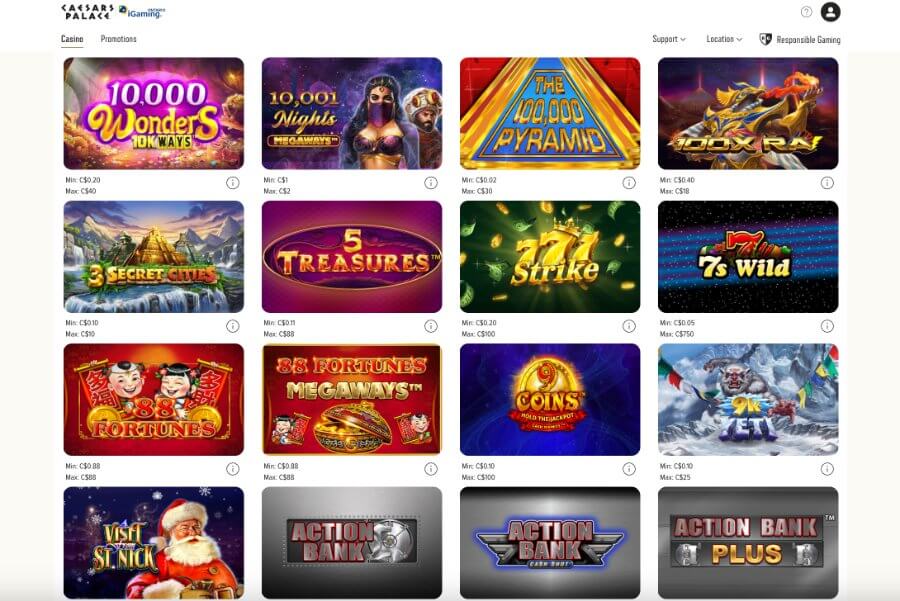 Through the app, players will be able to get a chance to win VIP experiences, first-rate dining and entertainment experiences, and hotel stays at Caesar Entertainment hotels. Amazing, right?
The Senior Vice President and head of iGaming at Caesars Digital, Matt Sunderland, had this to say about this new experience.
"Players in North America deserve an online casino-first experience that treats them like royalty, and that's what we've brought to market with Caesars Palace Online Casino… With Caesars' unrivalled brands, IP, talent, and casino destinations, we can offer our players a true omnichannel gaming experience."
To learn more about Caesars Palace, click the button here for the ultimate casino review and insights.
Expert Reviews: Ranking the Best Ontario Online Casinos
Latest News
Author
Casino Content Writer
Kayleigh is a casino content writer for the Canadian market. Before working on this market, Kayleigh was writing for the general US market and further specialised in the Pennsylvania market. Now, she brings her knowledge and experience to the Ontario market! She's been working as a writing professional for the last decade, and she's dedicated to bringing you practical tips, right at your fingertips.