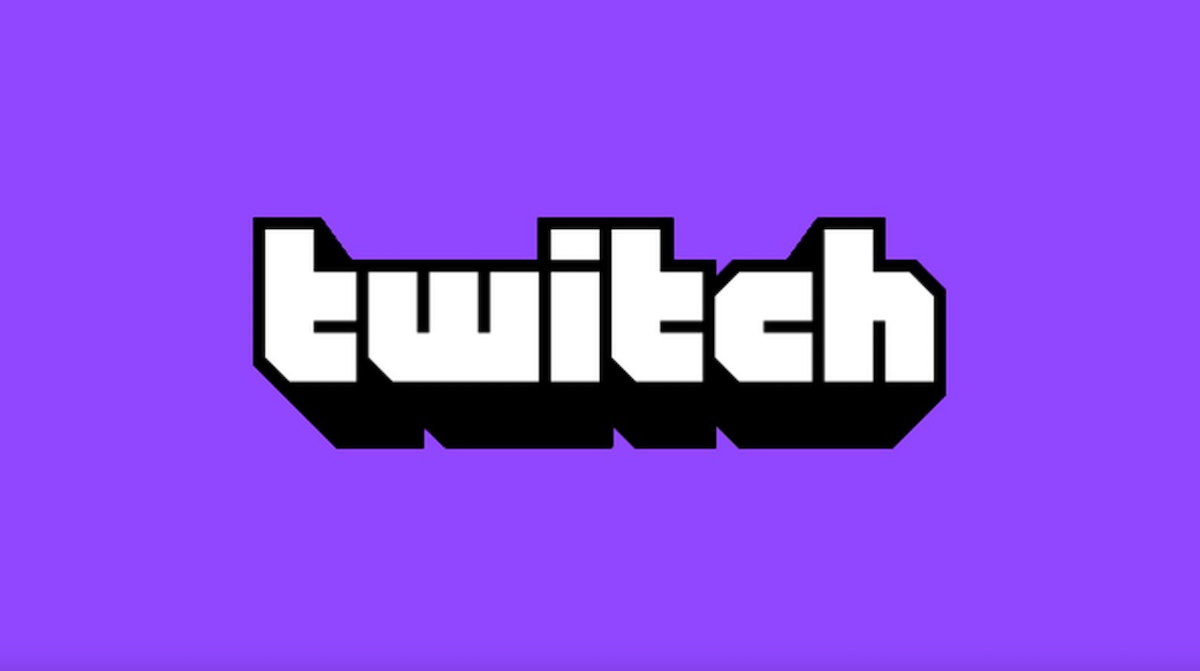 The streaming service, Twitch, own by Amazon.com Inc, has recently come out with a statement saying that they are officially banning high profile gambling sites from being streamed on their platform.
After one controversy after another, Twitch released a statement that was posted on their Twitter account on the 20th of September. Read the following statement here: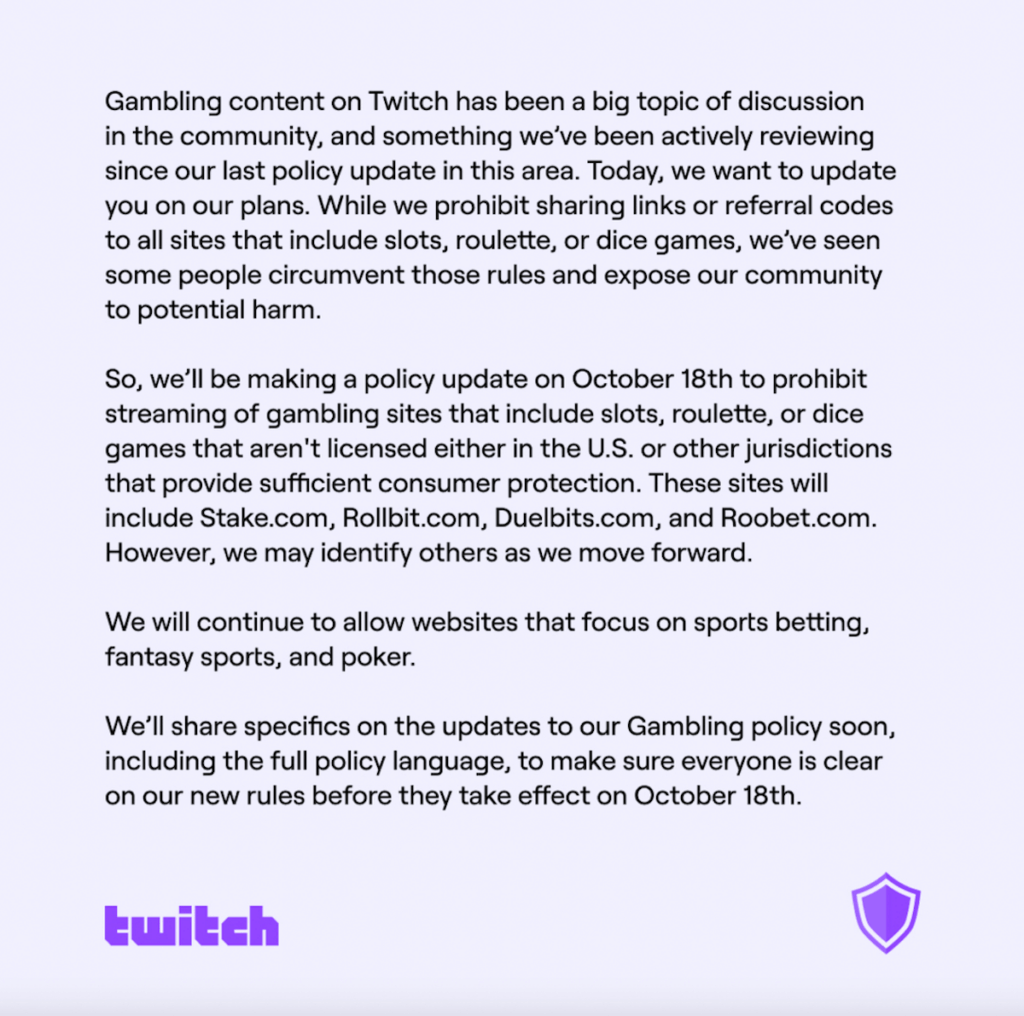 This ban will take effect as of the 18th of October. It will be prohibiting any streaming of online gambling sites that include slots, roulette or any dice games that aren't licensed in the US, Canada or any other jurisdiction that doesn't provide regulations to protect players.
One of the major issues people had with this practise was that many of Twitch's users were teenagers between the ages of 13-17, which is obviously under the legal playing age which is 21 in the US and 19 in Ontario, Canada. In the eyes of some people, this practise is promoting under-age gambling.
People have been asking for some sort of ban for a while now due to a number of controversies, but the last straw was a recent controversy. Popular Twitch streamer, ItsSliker, scammed his viewers and other streamers into giving him over $200,000. He pleaded with them because he allegedly had his bank account frozen and needed money to live. People eventually caught on after seeing him gamble that money away live on a stream.
ItsSliker posted a video on the platform saying the following statement:
"I want to say I'm going to go to rehab. I'm going to fix my addiction… I don't need to explain how big a thing it is. It has made me into an ill person. It has made me into an evil person."
It's no surprise that people were outraged by this, and Twitch took the final step toward initiating the ban.
So, let's reiterate one thing. The ban only applies to illegal gambling sites in the US, Ontario, and other regulated jurisdictions. Streamers can still stream playing on legal gambling sites.
Who to Watch
The controversies that led up to the ban, mostly involved different streamers. This ban promotes regulated, legal and responsible gambling, just like what the AGCO and IGO promotes for Ontario. So in the spirit of promoting legal gambling, here are the top 3 Twitch streamers in Ontario:
Félix "xQc" Lengyel
Mike Grzesiek
Troydan
Author
Casino Content Writer
Kayleigh is a casino content writer for the Canadian market. Before working on this market, Kayleigh was writing for the general US market and further specialised in the Pennsylvania market. Now, she brings her knowledge and experience to the Ontario market! She's been working as a writing professional for the last decade, and she's dedicated to bringing you practical tips, right at your fingertips.