Offer Details
Casumo is highly determined to bring Ontario players the best of the best online casino games in the market. In fact, it has over 1,500 slots and over 30 live casino games in its game library. But that isn't the best part. Casumo adds new games regularly!
Since Casumo features some of the best online casino games in the market, it's safe to say that it's home to leading game providers in Ontario, like:
From Exclusive Games to Immersive Game shows, Casumo has it all.
The numerous awards Casumo has won are indicative of the hard work and dedication they show toward their players all over the world.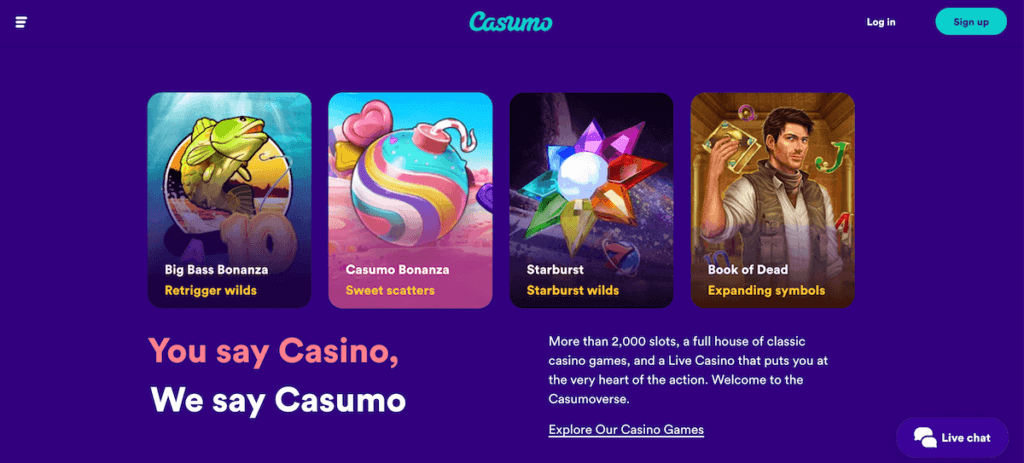 Casumo in Ontario
Casumo originally launched at the end of 2022. Initially, its licence was meant to expire by early June 2023. Still, Casumo has exceeded expectations and grown in popularity, so the brand expanded its licence to remain operating in Ontario till 2024.
The online casino offers players an excellent range of reliable payment methods and a decent minimum deposit/withdrawal.
Ready to learn more? Head over to our Casumo review right now!
Author
Casino Content Writer
Kayleigh is a casino content writer for the Canadian market. Before working on this market, Kayleigh was writing for the general US market and further specialised in the Pennsylvania market. Now, she brings her knowledge and experience to the Ontario market! She's been working as a writing professional for the last decade, and she's dedicated to bringing you practical tips, right at your fingertips.