Love is in the air, and it's right about the time when Ontario online casinos will start adding new love-themed slots and promoting the fan-favourites. We're here to tell you which ones you should be trying out and why. You better be-leaf that these slots are the best romance slots in Ontario.
Top 8 Valentine's Day Slots in Ontario
As Valentine's Day approaches, you'll see a ton of established or new online slots pop up at your favourite Ontario online casinos. To make it a little easier for you, we've compiled a list of the top Valentine's Day slots in Ontario.
1. Immortal Romance + 96.9% RTP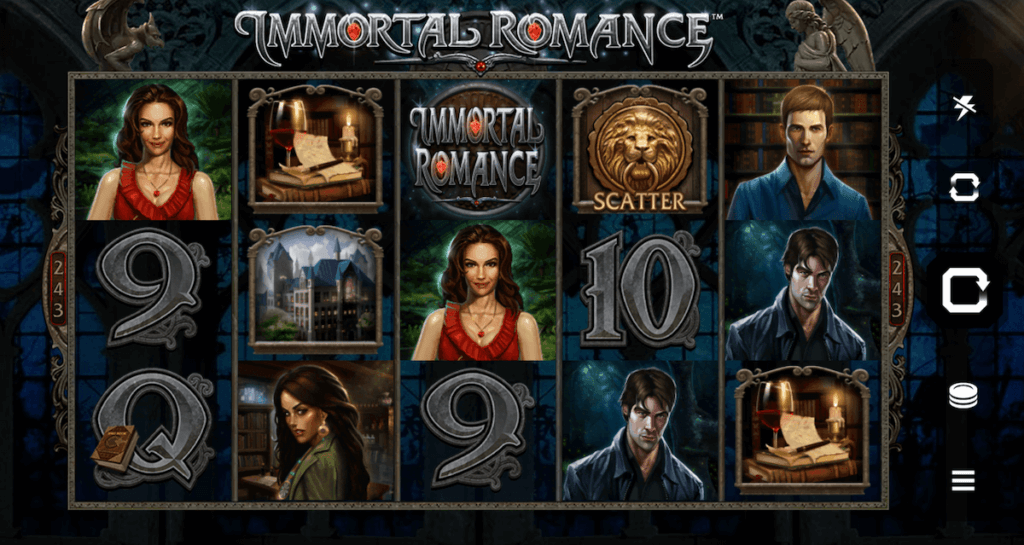 Immortal Romance by Microgaming has been around for quite some time and in fact, it's definitely considered a fan favourite for Valentine's Day. This mysterious slot has a maximum win of 12,150x and medium volatility.
2. Choco Reels + 96.2% RTP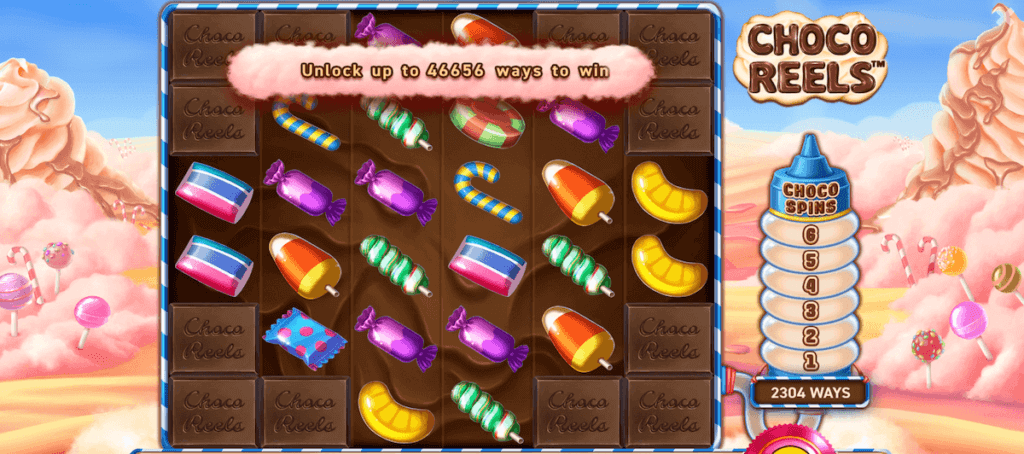 Choco Reels is a sweet Ontario online slot designed and developed by Wazdan. It follows a 6×6 grid format and has reels that expand after getting winning combinations. The volatility levels of this slot can be adjusted according to your preferences.
3. 15 Crystal Roses: A Tale of Love + 96.2% RTP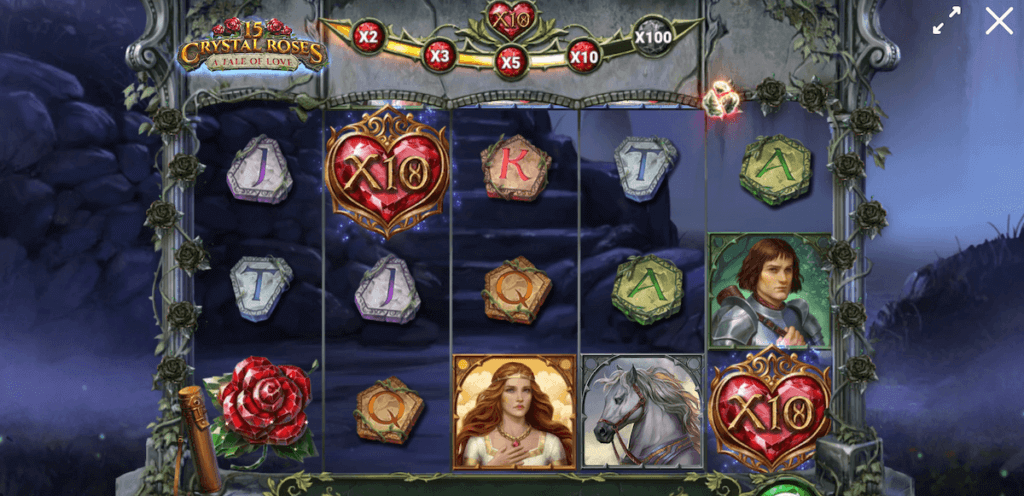 15 Crystal Roses: A Tale of Love by Play'n Go is a magical romance slot with a variable RTP. This is also one of Play'n Go's most recent releases, making it a stellar option for any players looking for something new to play.
4. Butterfly Lovers + 96.2% RTP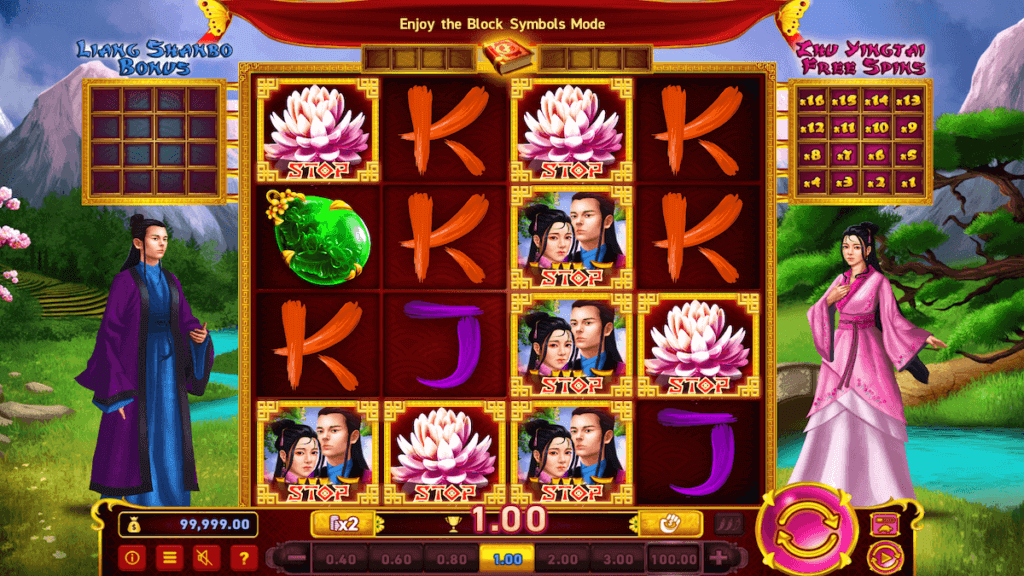 Based off of the beautiful yet tragic legend, Butterfly Lovers is another slot brought to us by Wazdan. It follows a 4×4 format and has a maximum win of 1,600x. Once again, this is another slot that has an adjustable volatility level. It has a few unique game features as well: Liang Shanbo Spins, Zhu Yingtai Spins, Magic Sack Spins and a Hold and Win feature.
5. Diamond Hearts + 96% RTP
A simplistic yet entertaining slot, Diamond Hearts by Everi, follows a 3×3 grid format, usually found in older slots. The slot has medium volatility and a maximum win of 10,000x your original bet using multipliers. The game doesn't have too many in-game features, but that is consistent with the style of the slot.
6. Love Joker + 94.2% RTP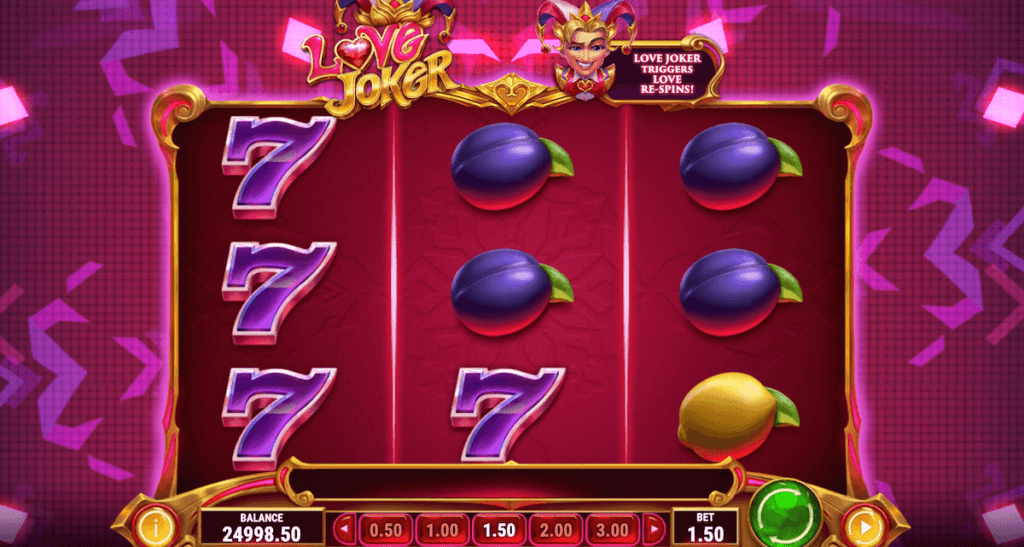 A reskin of the original Fire Joker slot, Love Joker is a slot by Play'n Go. this is actually the 12th slot in the 'Joker' series by this game provider. The game has 5 paylines that pay from left to right and a max win of 1,008x.
7. Starlight Kiss + 96.52% RTP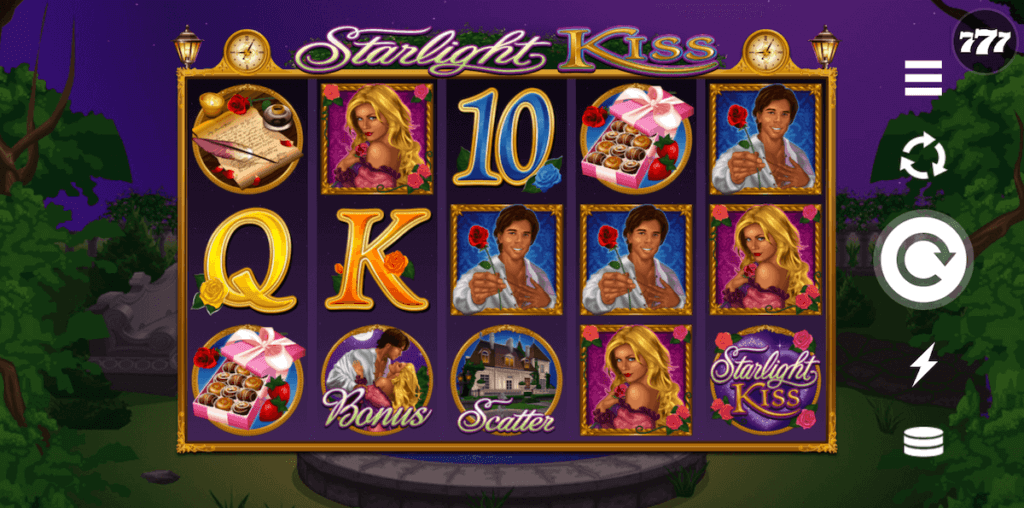 Starlight Kiss, a Microgaming slot, is an older slot, yet it's still sought after by Ontario online casino players. It has 30 paylines and follows a 5 reel format. A slot that's very similar to this one and is also created by Microgaming, is Immortal Romance.
8. Venice Amore + 94.25% RTP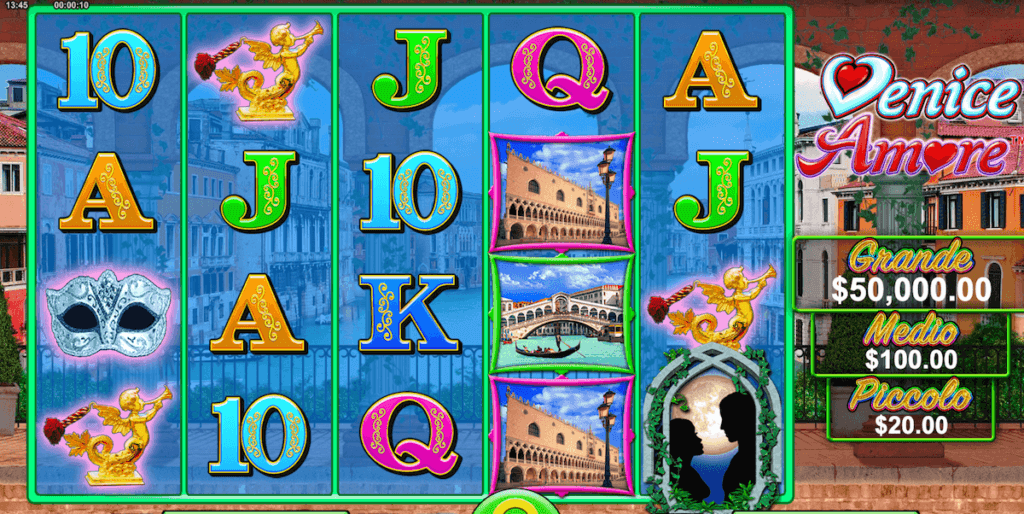 What's more romantic than a relaxing trip to Venice? Venice Amore by Spin Games transports you all the way to Venice, and it's beautiful sites. Other than the usual game features, Venice Amore also has a progressive jackpot feature that increases your chances of winning.
Best Valentine's Day Ontario online casinos in 2023
Now that you know the best Ontario romance slots, you should know where to find those romance slots, right? Ontario online casinos have something for everyone now, especially since the market's rapid growth. More and more options are available to Ontario players.
In the weeks leading up to Valentine's Day, players can expect to see more popular slots being added to the featured sections at your favourite Ontario online casinos.
Our team is here to help you figure out which Ontario casinos have the best romance slots this Valentine's Day! Let's see which online casinos are the best catch.
Newest Valentine's Day Slots to Play in Ontario 2023
A lot of providers tend to release at least one game for each festivity, that includes Valentine's Day! We've already mentioned to you that 15 Crystal Roses: A Tale of Love is one of the latest romance slots to come out this year, but we plan on adding more romance slots to this section.
We'll add more new online slots once they become available in this market.
Other amazing Valentine's Day slots to play this holiday in Ontario
A lot of slots can fall under this area, and it all depends on what you like from a romance slot! So, here are a few more options you should consider when looking for a new online slot at your preferred Ontario casino.
Rabbit Hole Riches – Court of Hearts
Tweet Hearts
Love Island
Immortal Romance: Mega Moolah
Secret Romance
Wild Wild Romance
Agent of Hearts
Court of Hearts
Cosmic Heart
Stacked Valentine Hearts
Lucky Valentine
Cupcakes
Doctor Love
Fruit Love
Love Bugs
Love Is All You Need
We Lava These Ontario Valentine's Day Slots
Our team makes sure we bring you the best possible information in our guides. In this romance slots guide, we've given you a list of the best and top love-themed slots, where to find them, a list of new romance slots and an additional list of even more slots you can try out.
Make sure you bookmark this page to ensure you remain updated on the latest romance slots in Ontario!
Responsible Gaming
Remember to always be careful when playing. Make use of the responsible gambling tools available at your Ontario online casino. Read up on responsible gambling on our page.
Happy Valentine's Day! 💘
Frequently Asked Questions
Valentine's Day slots are Ontario online slots that follow specific themes involving love, romance, hearts, and cupid!
Romance or love-themed slots, usually start coming out around mid-January, all the way up to Valentine's Day. Occasionally, a romance themed slot come out throughout the year.
We've mentioned our top 8 in the first list above, but some include, Immortal Romance, Choco Reels and 15 Crystal Roses: A Tale of Love.
Everyone enjoys a good holiday and with that, come awesome themes! Valentine's Days is not just a holiday but a very popular theme for online casino games.
Valentine's Day slots are very popular, entertaining, and engaging. They are heavily featured at Ontario online casinos during the Valentine's Day period.
Head over to the list we mentioned above! If you want to try out different Ontario online casinos, we recommend looking through our casino reviews.
Author
Casino Content Writer
Kayleigh is a casino content writer for the Canadian market. Before working on this market, Kayleigh was writing for the general US market and further specialised in the Pennsylvania market. Now, she brings her knowledge and experience to the Ontario market! She's been working as a writing professional for the last decade, and she's dedicated to bringing you practical tips, right at your fingertips.