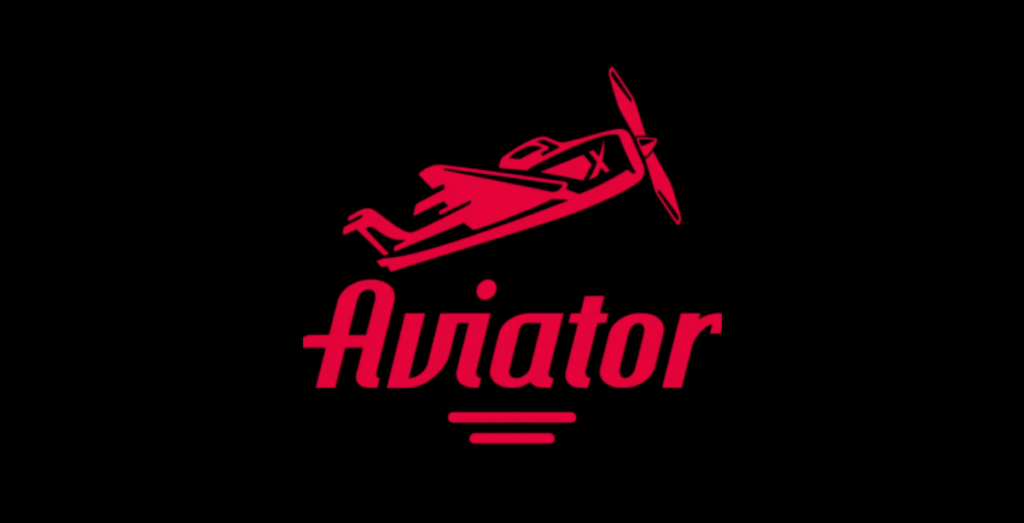 When introducing a new casino game type to a market, in this case, Crash Games, it's always best to start by releasing top-rated games to give players a taste of what's to come. We can assure you that Spribe is delivering. Stick around to learn about game statistics, features, graphics, and gameplay.
What We Cover In This Aviator Review
Every single casino game that you see published on this site goes through a meticulous process. We play the game, we find out what the features are and we see what the betting range and specs are. Here's what you'll find in more detail:
Gameplay
We went through every single part of the game and experienced the gameplay.
Betting options
We explored the betting range and the two-bets system that's implemented in the crash game.
Auto-Features
We played through the auto-features of the game include the auto cash-out feature.
Fairness
The game was played through and we examined how frequent and random it really is.
Specs
We checked important data such as the RTP, max win, and more.
Graphics
We check whether or not the graphics offer something to the game's overall experience.
Aviator Statistics
Before playing Aviator, it's best to find out the statistics behind the game. This is everything you need to know about the statistics to determine if its for you.
| | |
| --- | --- |
| Min bet | $0.10 |
| Max bet | $100 |
| Max win | 100x |
| RTP | 97% |
| Autoplay | 👍 |
| Free Play | 👍 |
| Features | Auto cash out, two concurrent bets |
Min/max bet & max win
Aviator has a betting range that starts off at $0.10 and goes up to $100. Considering the nature of crash games, we were hoping to see a bit more of a broader range for the high-roller players. A special feature that Aviator has is that it allows players to place two bets at the same time. This increases your chances of winning because you're doubling the max bet.
RTP
Aviator has an RTP of 97% which is considerably high, which is comparable to the top high RTP slots in Ontario.
Autoplay option
When playing crash games, the autoplay option is a super attractive feature. Players can set the number of rounds up to 100 if need be. There's also an option where you can set the game to stop when you reach a certain amount.
Aviator can be customized to your gaming needs
By setting and customizing your own autoplay setting during gameplay, you're assuring yourself a better experience. You can adapt to your bankroll as well.
Game Features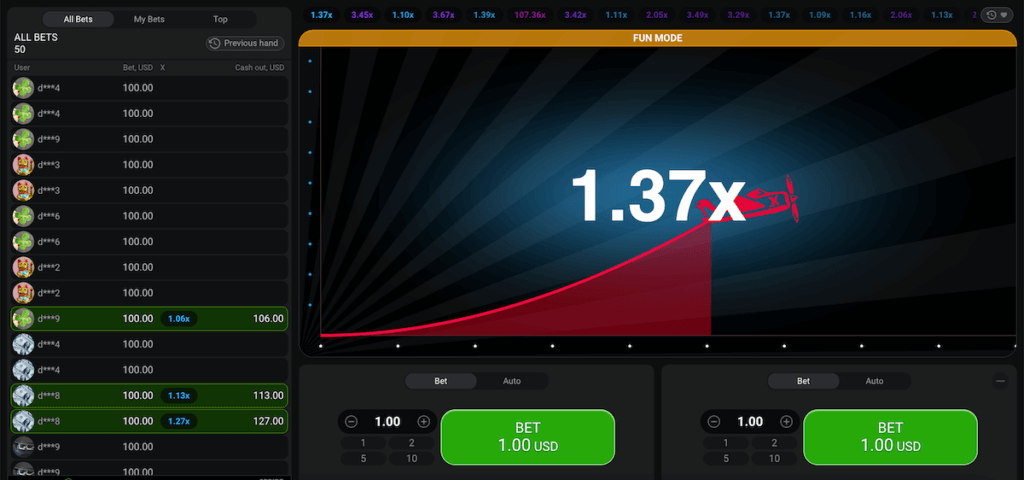 Crash Games and game features aren't really two things that go together frequently, due to the nature of crash games. The gameplay is pretty simple and straightforward, so game features aren't required most of the time.
Be that as it may, things like autoplay options and betting ranges are customizable, just like we said above and these serve as game features. Here are the game features you can expect to come across in Aviator.
Two concurrent bets
Autoplay options
List of players with their bets and wins
Auto cash-out
Aviator Graphics & Sound
The graphics and sounds of Aviator are just as one would expect for a crash game; simple, traditional and 2D.
| | |
| --- | --- |
| Graphics | 2D |
| Optimized for Mobile | 👍 |
| Music | Chill and easy-going |
| Special features | Animations can be switched off |
Classic Crash Game Look
Aviator is quite simple both in its concept and its look. That's what players want after all. Your eye quickly drifts to the red line on your screen, which is the most important part after all.
How To Play Aviator
As we've already mentioned, Aviator is as simple as they come. If you want a play-by-play, we've got you covered.
Choose whether you want to place one or two bets.
Determine how much you want to bet. Remember that the betting range is $0.10 to $100.
Keep an eye out for the red line as it goes up.
Pick the moment where you want to cash out before the game crashes.
The multiplier that appears on your screen the moment you cash out, will be the amount your winnings are multiplied by.
Solutions When Experiencing Issues With A Crash Game
If you end up experiencing any technological issues while playing, there are a couple of things you can do and may need to know.
If you lose your connection, the session will remain but it will not updated immediately. Your winnings will also be saved.
If any game features don't work properly, be sure to communicate with the customer support of your online casino.
If for some reason the game crashes (not in the intended way), all bets that you have placed will be rendered void.

Some Final Words About Aviator
The Ontario market still thirsts for more crash games but Aviator definitely is beginning to quench it. It's a highly straightforward game to play and it's just what players would expect from a crash game. The main focus always remains on the thrill of knowing when to cash out before losing out on a big win.
Click the button below to watch for our Crash Games space. Here you'll find everything you need to know about the casino game, how to play and way more.
Other Crash Games To Play If You Like Aviator
Currently, a limited amount of crash games are available in the Ontario market. They are limited to Pragmatic Play, Red Tiger and Spribe.
Astronaut
Frequently Asked Questions
As long as you know when you cash out, you can make money from Aviator in Ontario.
Aviator is a safe game thanks to Spribe's careful auditing and regulatory practices. Since it's also available at Ontario licenced online casinos, players can rest assured that the game is safe.
Yes, you can play Aviator at Ontario online casinos. We will update the list as more online casinos become available.
Since this is a crash game, there are no bonus game features available in Aviator. The only features available are specs game features.
The RTP of Aviator is 97% which is exceptionally good when it comes to casino games.
You can check out Aviator for free on the game provider's site.
Author
Casino Content Writer
Kayleigh is a casino content writer for the Canadian market. Before working on this market, Kayleigh was writing for the general US market and further specialised in the Pennsylvania market. Now, she brings her knowledge and experience to the Ontario market! She's been working as a writing professional for the last decade, and she's dedicated to bringing you practical tips, right at your fingertips.