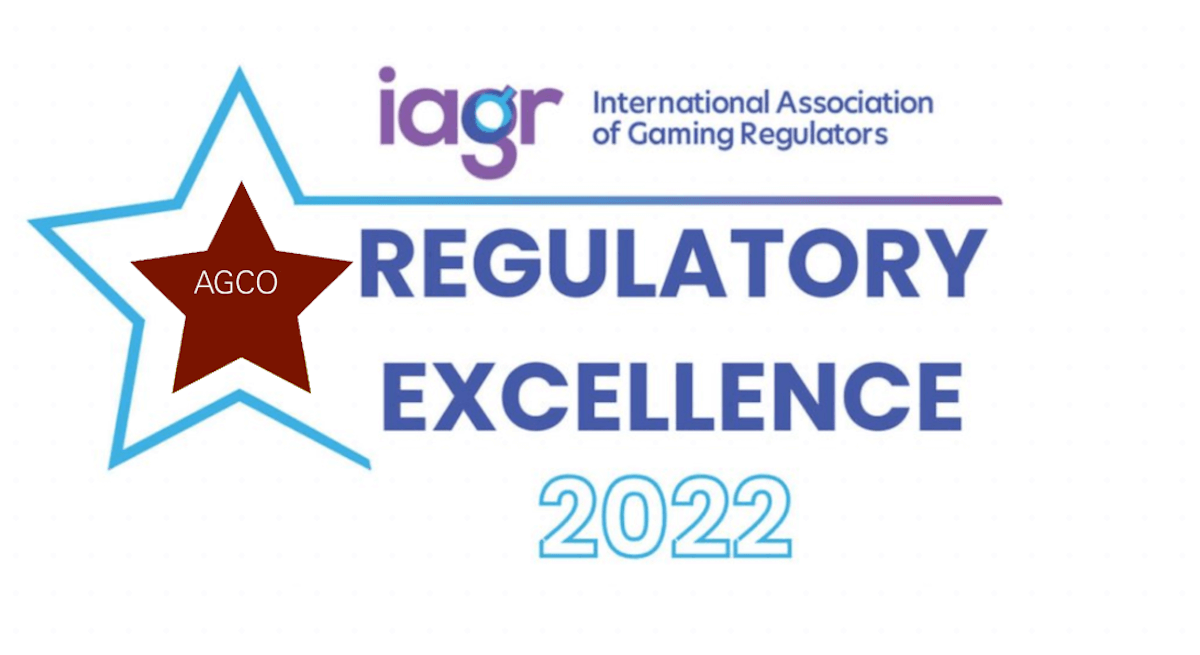 The Alcohol and Gaming Commission of Ontario has recently been awarded the International Association of Gaming Regulators' (IAGR) Regulatory Excellence Award.
The AGCO's has been awarded this prestigious award due to the remarkable work that they've been doing when it comes to regulating the Ontario market and making it the safest it can possibly be for Ontario players. The award was given on October 19, 2022 at the IAGR's Annual International Regulatory Awards Gala Awards Event hosted in Australia.
The point of this award is to give credit to the regulatory bodies that take the necessary measures to keep their gaming markets regulated and safe.
The AGCO formed part of a team that was led by the Ministries of the Attorney General and Finance to develop a model that was stable and efficient to fight illegal gambling.
Registrar and CEO of the AGCO, Tom Mungham, stated the following about the AGCO getting this distinguished award:
"This award recognizes the exceptional skill, commitment and energy that was required from the AGCO team to launch a new regulated igaming market in Ontario, particularly in the midst of the COVID-19 pandemic. This achievement would not have been possible without our partners at the Ministry of the Attorney General…
Before the launch of the new competitive igaming market last April, residents of Ontario wagered significant amounts each year on igaming websites with limited consumer protection and responsible gambling measures. Many players who accessed these sites were not aware they were in fact unregulated. We are honoured to be recognized on the international stage for our efforts to serve the people of Ontario."
The Attorney General, Doug Downey, congratulated the AGCO for being the recipients of this award:
"Congratulations to the team at the AGCO on their well-deserved award for regulatory excellence… My team was honoured to work with AGCO in developing a strong, responsible, competitive internet gaming model that effectively combats the illegal market, attracts investment and creates good jobs."
Read about the recent changes the AGCO has made to its standards that got them this award!
Regulated Online Casinos in Ontario
With more and more online casinos joining the regulated market in Ontario, we thought we'd select a few of the top online casinos right now. Go ahead and read each review in your own time. By reading the reviews, you'll get all the information you need to start playing.
Latest News
Author
Casino Content Writer
Kayleigh is a casino content writer for the Canadian market. Before working on this market, Kayleigh was writing for the general US market and further specialised in the Pennsylvania market. Now, she brings her knowledge and experience to the Ontario market! She's been working as a writing professional for the last decade, and she's dedicated to bringing you practical tips, right at your fingertips.