Ever since the Ontario market launched earlier this year, Casumo has been on everyone's mind. We were initially told that this popular online casino brand was slated to launch sometime during late 2022.
And the time has finally arrived – Casumo is now officially live in Ontario!
As of right now, the licence that this operator holds is not valid for a very long time, and is set to expire by 7th June 2023. Casumo has had their licence for some time, but due to changes to the AGCO's standards, this online operator had to ensure that all their issues were in order.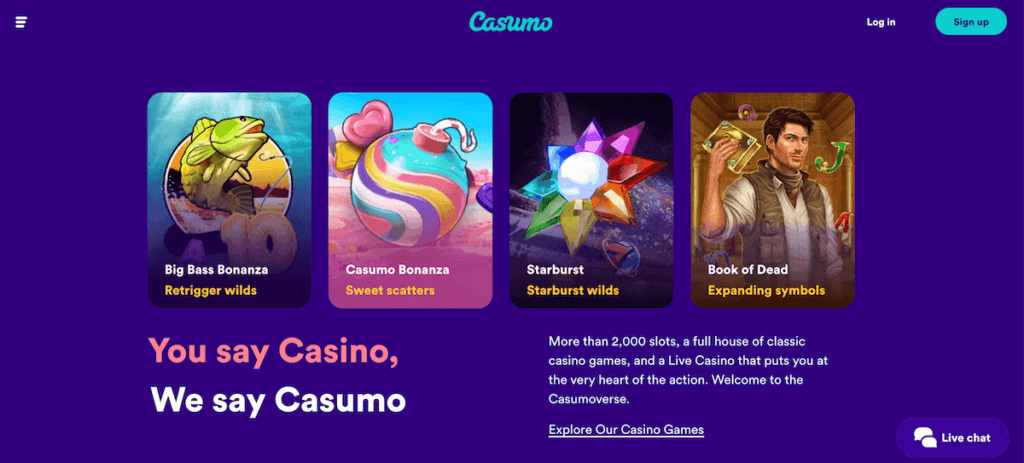 A few weeks ago, the Alcohol and Gaming Commission of Ontario presented all unregulated operators with a deadline that requested them to comply with their rules and regulations, or risk getting banned from ever getting an AGCO licence. 
The changes to their Registrar's Standards for Internet Gaming, also apply to all regulated operators in the market. Every operator must adhere to the standard in order to maintain their licensed status. Of course, the AGCO gave all operators enough time to comply.
With Casumo being cleared to launch in the market, Ontario players should find out as much as they can about the online casino. They have over 1600 casino games available in their online casino game library, which is very impressive for a newly launched online casino.
Casumo prides in being home to some of the most popular online slots in Ontario, and they also offer Live Casino games including Lightning Roulette and Live Blackjack. 
Top Ontario Slots You'll Find at Casumo
Knowing what top online slots an online casino has is extremely important, so we've decided to compile a list of some slots which you can find at Casumo Ontario!
Latest News
Author
Casino Content Writer
Kayleigh is a casino content writer for the Canadian market. Before working on this market, Kayleigh was writing for the general US market and further specialised in the Pennsylvania market. Now, she brings her knowledge and experience to the Ontario market! She's been working as a writing professional for the last decade, and she's dedicated to bringing you practical tips, right at your fingertips.